Main content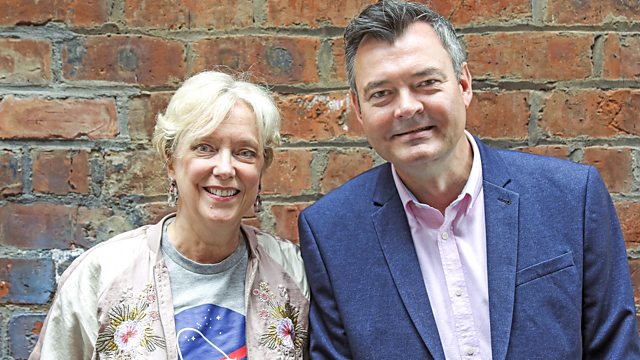 Dara Ó Briain, Doug Johnstone and the Glasgow Women's Library
Janice talks to Dara O Briain about his stand-up tour, and hears about the Glasgow Women's Library's nomination for Museum of the Year.
Dara Ó Briain chats to Janice about his new touring show ahead of two dates in Glasgow this week.
Scottish Dance Theatre's Artistic Director Fleur Darkin discusses her new work Velvet Petal which is inspired by the life-cycle of a monarch butterfly and Robert Mapplethorpe's polaroids.
Author Doug Johnstone speaks about his new crime novel Fault Lines - set in an alternate Edinburgh where a volcano has appeared in the Firth of Forth.
Glasgow Women's Library has been nominated for Museum of the Year 2018. Founder Adele Patrick tells Janice about the significance of such an award and Gayle Anderson explains how she came to fall head over heels in love with the place when she went there to write a feature.
Tuesday Review sees critics Anne Ellis, Gayle Anderson and Doug Johnstone review BBC Two's King Lear, the new James Bay album Electric Light and Reinventing the Old Masters, an exhibition at the Scottish National Gallery of Modern Art from Raqib Shaw.