Main content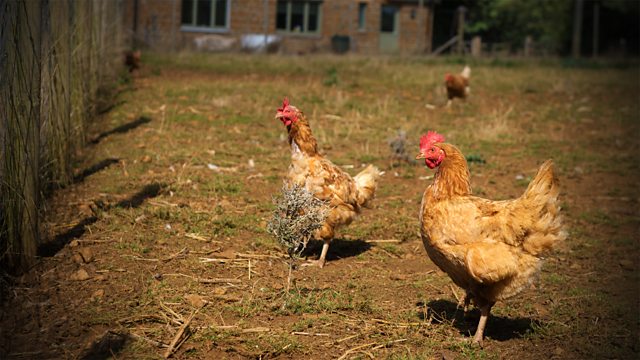 24/05/2018
Brian tries to make things right, and Adam drums up support.
Brian joins Adam to walk the wheat at Home Farm. He's had confirmation from the solicitor that the land sale has gone through, and Adam expresses relief. They can finally move on. Brian wishes Jennifer would do the same, but Adam points out that he hurt her terribly by accusing her of conspiring against him.
Jennifer is surprised to hear that Brian intends to come to the pickers' barbecue. Ian is on hand to help with the catering and the whole event gets off to a flying start. Jazzer is lured in by the promise of free food and alcohol, but Adam has no luck recruiting him as a picker. Adam hopes that a strawberry picking taster session on Sunday will pull in more recruits.
Still keen to make amends, Brian considers paying for Kate to go to America to research goat yoga. Jennifer is sceptical - is this another gesture, like the elderflowers. But Brian is sincere, and finally gives Jennifer a heartfelt apology for his behaviour. He promises to be the husband she deserves, and to give them both a long and happy retirement. When Brian reflects that he won't be getting much sleep thanks to the noise of the party Jennifer reminds him that their bedroom is on the other side of the house. She's missed him.
Countryside Insights from The Archers