Main content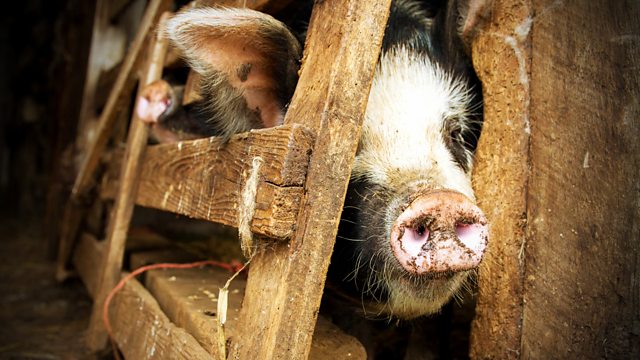 22/05/2018
Emma receives an unexpected gesture, and Pip has a brainwave.
Adam's still concerned he hasn't recruited enough pickers, and asks Pip to spread the word with the Young Farmers. Pip suggests that Rex and Toby might also have time to spare. Rex is busy sourcing kit for Josh's machinery trail on Open Farm Sunday. When Pip asks about a favour he assumes it's for her, and offers to drop everything. Pip explains that he'd be helping Adam out, and suggests that he and Toby attend the pickers' barbecue, which Adam is using as a recruitment tool.
Will has a plan to catch whoever has been riding bikes over at Lyttleton Covert and disturbing his birds. It involves working late, and only Ed and Emma are free to babysit. They've been keeping quiet about the fact that tonight is their wedding anniversary in case it upsets Will, but they've done such a good job that everyone seems to have completely forgotten about it. They resolve to make the most of a quiet night in at Will's. Will catches the bikers, who are only kids, and scares them off without calling the police. When he returns to Greenwood he thanks Ed and Emma, and admits he was surprised they were free on their anniversary. Ed and Emma marvel at the fact that Will, of all people, was the one who remembered.
Countryside Insights from The Archers