Main content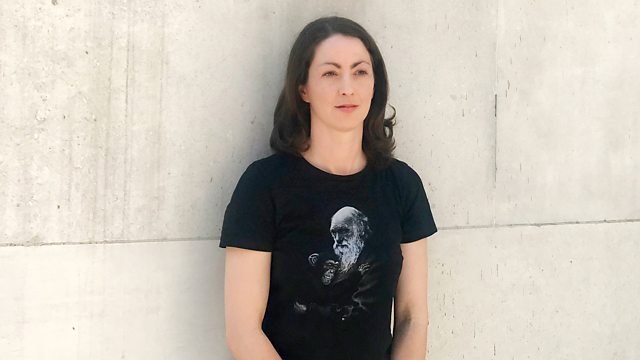 Cat Hobaiter on communication in apes
Dr Cat Hobaiter spends much of her time in the rain forests of Africa studying the gestures of chimps. She tells Jim Al-Khalili about what she thinks the gestures mean.
Dr Catherine Hobaiter studies how apes communicate with each other. Although she's based at the University of St Andrews in Scotland, she spends a lot of her time in the forests of Uganda, at the Budongo Research Centre. There, she's endlessly fascinated by the behaviour of great apes.
Cat Hobaiter tells Jim al-Khalili about the difficulties of carrying out research on chimps in the wild. It can take years to win the trust of the apes. She says that her approach is to adopt the attitude of a moody teenager. Look bored and the chimps will ignore her, but at the same time she is watching them closely. Her particular research area is in understanding not the sounds that apes make, but their gestures. From her observations she's found that they use around 80 different gestures - many of which are common, in the sense that they have the same meaning, across different species like chimps and bonobos. One thing she and her team hope to learn from these studies is how we humans have evolved spoken language.
Last on
Broadcasts

Sleep – the mystery state