Main content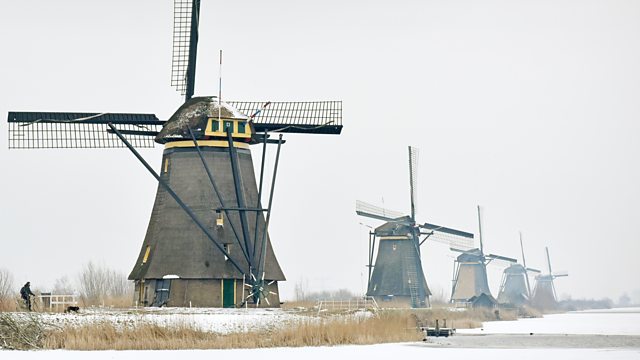 Misha Glenny explores a pivot of western history, the Netherlands.
Misha Glenny explores a pivot of Western history - the Netherlands.
"Chances are you think we're talking about Holland. But Holland's a province. Go back two centuries and this was a kingdom that included Belgium and Luxembourg. Before that it was the Austrian Netherlands; before that the Spanish Netherlands. And this region was rich!"
They call it the golden delta, where the Rhine and the Scheldt run into the chilly North Sea. Amsterdam, Antwerp, Brussels and Bruges are among European history's key centres of trade. Merchants, inventors, philosophers, outsiders - all flocked to the Netherlands. Benelux was the gap between Germany and France, and the home of the EU. But is this a country, and if so when did it begin?
From the team behind The Invention of Germany, the USA and Brazil. With contributions from Geert Mak, author of "In Europe: Travels Through the Twentieth Century"; Anne Goldgar, author of "Tulipmania", Judith Pollman of Leiden University; Maarten Prak of Utrecht University; and Ben Coates, author of "Why the Dutch are Different".
The presenter is Misha Glenny, the producer Miles Warde.
More episodes
Previous
You are at the first episode