Main content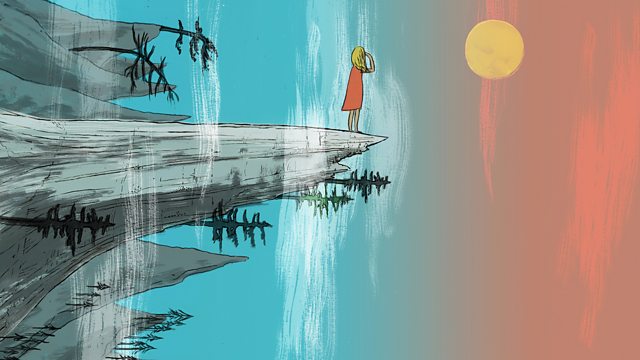 Friction
It's the life we're told we want, where we just shout at a device and our needs are met as quickly as the supply chain allows. Aleks Krotoski explores frictionless digital living.
It's the life we're told we want, where we just shout at a device and our needs are met as quickly as the supply chain allows. Aleks Krotoski explores frictionless digital living.
But is there value in friction? Aleks hears from someone who's life depends on it, mountaineer Andy Kirkpatrick. He has a reputation for stacking the odds against himself as much as possible; long routes, often climbed alone in the worst of conditions. Back on the ground Andy also needs friction to not get complacent, accept others views without question, to keep moving forward.
Without friction we risk falling prey to what economist Umair Haque describes as the infantilisation economy. One where we are diminished by being able to have our every need met by Amazon's Alexa. And the cost isn't just to us but also to the army of digital serfs peddling about in all weathers with those trademark boxes on their backs. Its a future that was foreseen as far back as the late 19th century by the likes of Nietzsche in his descriptions of the 'last men' a humanity living the most vanilla of existences without challenge or ambition to change.
Nothing sums this up better than the food replacement industry. No time to shop, cook, chew? Get everything you need nutritionally in a drink like Soylent or Huel - all in the name of efficiency. Its a world that fascinates anthropologist Jan English-Luek who for over 20 years has been observing trends in silicon valley.
Ultimately Aleks will ask what we're saving all this time and effort for and do we ever reap the benefits? Or does it just keep us where the digital world wants us, consuming in ever more efficient ways.
Producer: Peter McManus.
Last on
Andy Kirkpatrick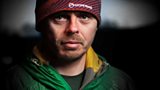 Andy Kirkpatrick is an award winning author, comedian and adventurer, living in Dublin. His books have been translated into many languages, and he's climbed in some of the wildest corners of the globe, including Patagonia, Alaska and Antarctica. We'd like to thank Jen Randall director of the documentary about Andy -  Pyschovertical  for the use of some of the film's audio.  
Paul Bishop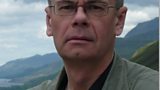 Paul Bishop is William Jacks Chair of Modern Languages at the University of Glasgow. He has written books and articles on German intellectual history, including Jung: A Critical Life (Reaktion, 2014) and On the Blissful Islands With Nietzsche & Jung in the Shadow of the Superman (2017). He is interested in how ancient ideas continue to inform our understanding of the present and can help shape our future.
Julian Baggini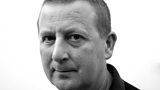 Dr Julian Baggini is the author, co-author or editor of over 20 books including The Ego Trick, Freedom Regained  (all Granta) and, most recently, A Short History of Truth (Quercus). He co-wrote The Shrink and The Sage column with Antonia Macaro in the FT Weekend magazine for five years and the book of the same name, published by Icon.
Dr. Jan English Lueck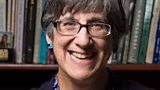 Dr. Jan English‑Lueck is a Professor of Anthropology at San Jose State University, and a Distinguished Fellow at the Institute for the Future. English-Lueck is the author of four ethnographies about Silicon Valley including
Cultures@SiliconValley
,
now in the second edition, which explore the way in which work reframes regional life.
Guy McClenahan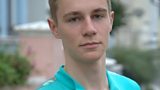 Guy McClenahan is a courier for Deliveroo and UberEats in Brighton, and a workplace representative at the companies for the IWGB union – the UK's leading union for gig economy workers. Since starting work in the industry alongside his studies, he's campaigned for fair and better treatment of his colleagues in the fleet and nationwide.
Umair Haque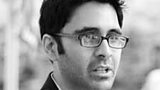 Umair Haque is the Director of the London-based Havas Media Lab and heads Bubblegeneration, a strategy lab that helps discover strategic innovation. He studies the economics of the future: the impact that new technologies, management innovations, and shifting consumer preferences will exert tomorrow on the industries and markets of today.
Brigid Schulte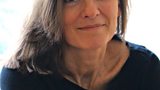 Brigid Schulte is a journalist, think tank director and author of the New York Times bestselling book on time pressure, gender and modern life, Overwhelmed: Work, Love & Play when No One has the Time, which named one of the notable books of the year by the Washington Post and NPR, and won the Virginia Library Association's literary nonfiction award.
She was an award-winning journalist for The Washington Post and The Washington Post Magazine for nearly 17 years and was part of the team that won the 2008 Pulitzer Prize. She now serves as the director of the Better Life Lab, the work-life, gender equality and social policy program at New America, a nonpartisan think tank, which uses data, storytelling, practical solutions and policy analysis to highlight how redesigning work, work-life enrichment, gender equity and well-designed family policies are keys to excellence, productivity and innovation, as well as full, authentic and meaningful lives for everyone.
Broadcasts