Main content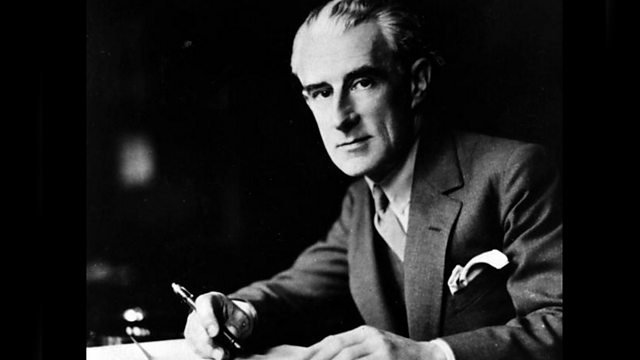 A very short man, Ravel was close to the world of children, with whom he got on very well. Donald Macleod explores the theme of childhood storytelling in Ravel's work.
There was something about Ravel that never quite put away childish things. Perhaps because he was a very short man, with a love of mechanica toys, l Ravel was very close to the world of children. Donald Macleod continues the story of Maurice Ravel's life and music, and looks at the music of his middle years, when childhood, and when dance forms were particularly important to him. .
Ma Mere l'Oye: Pavane de la Belle au bois dormant
Pacal & Ami Rogé, piano
Ma Mere l'Oye: Petit Poucet, Laideronette, Les entretiens de la belle et de la bête
Radio-Sinfonieorchester Stuttgart des SWR
Stephane Deneve, conductor
Daphnis & Chloe Suite II (extracts)
Tonhalle Orchester Zurich
Zurcher Sing-Akademie
Lionel Bringuier, conductor
Valses nobles et sentimentales (extract)
Angela Hewitt, piano
Piano Trio (movts 1 & 2)
Joshua Bell, violin
Jean-Yves Thibaudet, piano
Stephen Isserlis, cello.