Main content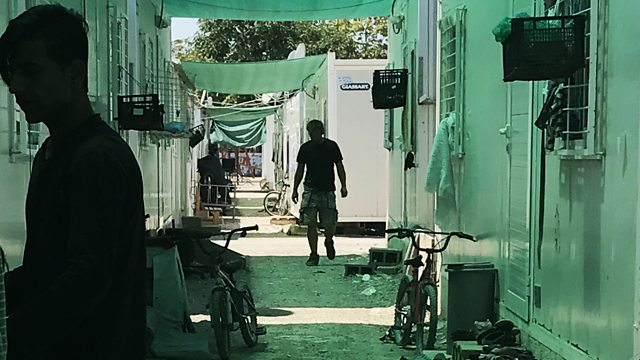 Food Stories From Syria (3)
With civil war in Syria now into its seventh year, Sheila Dillon hears more food stories from Syria and shares meals with those who have fled the conflict.
Europe's migrant crisis is far from over. Already in 2018, the UN's refugee agency (UNHCR) estimate that more than 24, 475 people have arrived in Europe by sea. 609 people are dead or missing since January*. The conflict in Syria is now into its 7th year.
With an ongoing backdrop of war and violence, and more people arriving into Europe from Syria and elsewhere, Sheila Dillon wants to hear how people fleeing the crisis are living, eating and using food to tell the stories of the journeys they have made. In summer 2017, she travelled to Greece to speak to people living the migrant crisis every day.
In Greece, Sheila spends a day with a man who since arriving in the country has volunteered all his time to coordinating a vast network of volunteers distributing food to thousands of migrants and refugees in Northern Greece. She travels to refugee camps, meeting people distributing and receiving the food donations which supplement any support payments.
In a remote, coastal refugee camp, she meets a teenager with his mind firmly set on travelling to the UK to reunite his family with his father. Sheila hears how the family cook and eat every day, how they found food during their journey to Greece, and asks whether the family ever make it to the UK.
And in London, Sheila meets a chef from Damascus who has found a way back to cooking the food he was once famous for in his own city. She hears how he is spreading the message and raising money for people who have stayed in war-torn Syria.
Presented by Sheila Dillon
Produced in Bristol by Clare Salisbury
* UNHCR figure last updated 7th May 2018.
Last on