Main content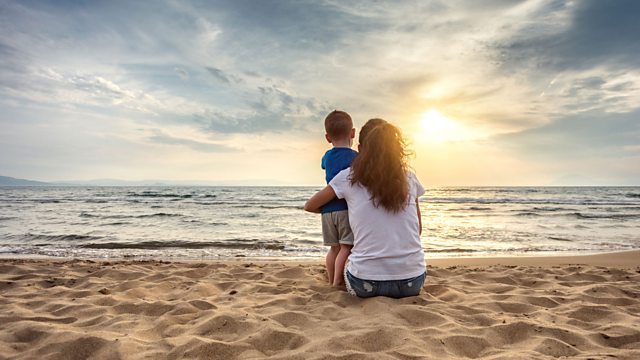 Bereavement Payments, Northern Ireland High Street, German Asparagus
The widowed parents who are losing out after changes to bereavement benefits, the struggling high street in Northern Ireland and the German love of asparagus.
Widowed parents of young children have told You & Yours that they have been left seriously out of pocket by changes to how benefits are paid. Around a year ago, a new Bereavement Support Payment was introduced, which gives more money to people upfront when their partner dies and allows people without children to claim for longer. But widows and widowers with children used to be able to claim payments for many years and say the new system has caused them real hardship.
Over the last few years, You and Yours has reported that many high street retailers are struggling to stay afloat. Competition from online shopping and other pressures, such as increased business rates and staff costs have forced many big names to close stores. But some parts of the UK are faring worse than others. In Northern Ireland, more than 14% of shop units are empty - that's 5% more than the UK average, and whether it's the high street or retail parks, visitor numbers are down. We investigate why these are particularly troubling times for retailers in Northern Ireland and consider what could be done to prevent many more shop closures.
Germany produces 55,000 tonnes of it every year, and it has become something of a national obsession - asparagus. It is extraordinarily popular, with many restaurants offering a wide variety of asparagus recipes. As well as the obvious soups and salads, there is also asparagus bread and even asparagus ice cream! Our reporter has travelled to Beelitz, a small country town, not far from Berlin, to learn more about Germany's passion for asparagus.
Producer: Jonathan Hallewell
Presenter: Winifred Robinson.
Chapters
Bereavement Payments

Bereavement charities are calling for a change for the new benefit for widowed parents.

Duration: 07:37

Epi-pens

Patients and pharmacies have been reporting on the shortages of epi-pens.

Duration: 05:57

Intermediate Care

People staying in hospital when treatments have finished, are occupying much-needed beds.

Duration: 05:39

German Asparagus

Germany is a place where enthusiasm for asparagus reaches barely-believable levels.

Duration: 07:23

Sport TV

Could streaming sites like Amazon and Netflix change the way we watch live sports?

Duration: 04:02

Northern Ireland Retail

Northern Ireland has been badly affected by the decrease of high street shoppers.

Duration: 07:26