Main content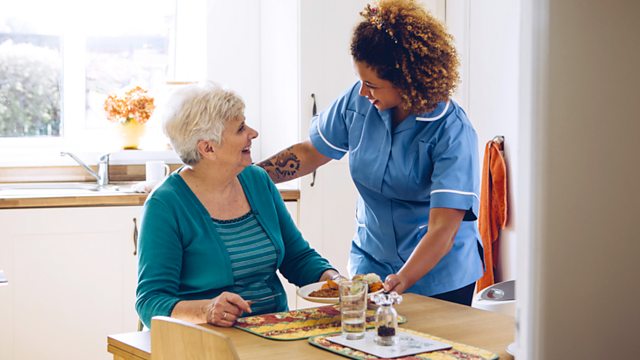 Money Box Live: Understanding NHS Continuing Healthcare
Financial phone-in. When the NHS covers social care costs for free.
It's a little known fact that if you or a relative has an ongoing health problem, the NHS will pay, not just for your treatment in hospital but could also pay for all your care needs, be that in a private care home or even in your own home.
More than 160,000 people get exactly that support. Many more feel they should get it. The scheme is known as Continuing Healthcare Funding and it can be worth thousands of pounds per month. It's available to people living in England, Wales and Northern Ireland. In Scotland they decided the funding system was not fit for purpose and got rid of it three years ago.
So, how do you qualify for financial support for long term health problems? What can you do if the support is withdrawn? And is this an effective way of looking after people whilst being sensible with public money?
Let us know your views on NHS Continuing Healthcare. You can get in touch with Money Box Live at moneybox@bbc.co.uk
Adam Shaw is joined by a panel of experts:
Lisa Morgan, Partner and Head of Nursing Care at Hugh James Solicitors in Wales
Dan Harbour, Director of Beacon CHC
Julie Wood, Chief Executive of NHS Clinical Commissioners
Presenter: Adam Shaw
Producer: Marie Keyworth
Editor: Andrew Smith.