Main content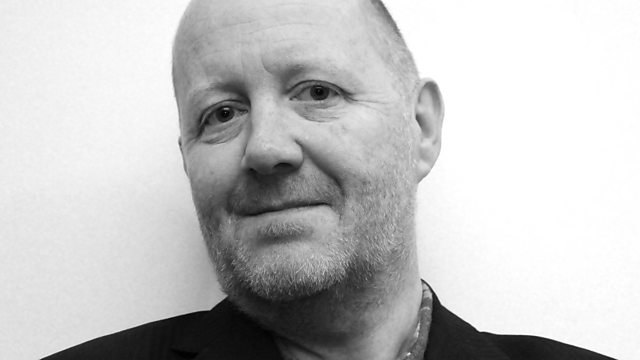 The Lungs
After exploring our hearts and eyes in previous programmes, Michael Symmons Roberts devotes his attention to our lungs and the precious breath they bring.
The poet Michael Symmons Roberts completes his trilogy of programmes reflecting on parts of the human anatomy. After hearts and eyes, he focuses this time on our lungs and the fragile breath they bring.
He explains, "As a bodily metaphor, breath is one of the most pervasive and subtle we have and, for me, it's always been one of the most potent."
Reflecting on childhood memories of his grandad's asthma and emphysema and his own encounter with double pneumonia as a teenager, Michael has built an understanding of the breath as a gift and something not to be taken for granted. Breathing is also central to spiritual practices as in the traditional use of the Jesus prayer, "Lord Jesus Christ, Son of God" as we breathe in, and the second part, "have mercy on me, a sinner", as we breathe out".
Through the poetry of Keats, Mark O'Brien and Denise Levertov and the music of The Hollies, Florence and the Machine and Puccini, Michael concludes that "breathing is a delicate matter. And if breath is what we receive from our creator, it is in some sense the gift of life itself."
Presenter: Michael Symmons Roberts
Producer: Michael Wakelin
A TBI production for BBC Radio 4.
Readings
Title: The Lung Wash
Author: Michael Symmons Roberts
Publisher: Cape
Title: King Lear
Author: William Shakespeare
Publisher:  Oxford University Press
Title: Genesis Verse 2, 1-7 (King James Bible)
Publisher: HarperCollins
Title: Mrs Beeton's Book of Household Management
Author: Isabella Beeton
Publisher: Skyhorse Publishing
Title: But Beautiful
Author: Geoff Dyer
Publisher: Canongate Books
Title: The Jesus Prayer
Author: Kallistos Ware
Publisher: Catholic Truth Society
Title: Bright Star
Author: John Keats
Publisher: Penguin Classics
Title: Breathing
Author: Mark O'Brien
Publisher: Lemonade Factory Press
Title: Invocation
Author: Denise Levertov
Publisher: Poetry Magazine