Main content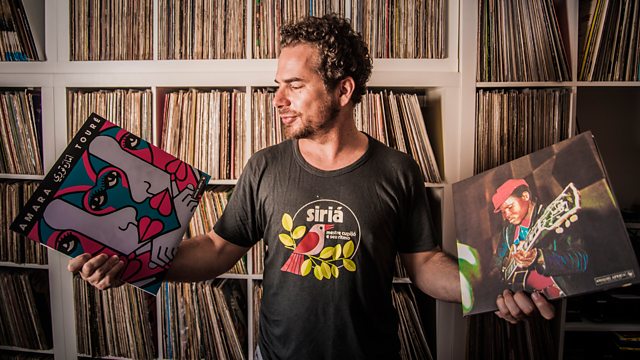 Ross from Friends guest mix and Samy Ben Redjeb
With a guest mix from Ross From Friends and Analog Africa's Samy Ben Redjeb.
Tom is joined in the studio by Samy Ben Redjeb founder of Analog Africa Records. The label is based in Frankfurt and releases African music from the 70s, music never before heard outside of Africa and often had a massive impact on its country of origin. The label was set up in 2001 and the first project was a Green Arrows Zimbabwean 70s band compilation which initially inspired the creation of the label. He will be talking about their latest release African Scream Contest Vol.2 - Benin 1963-1980.
And ahead of his performance at this year's Field Day Festival Ross from Friends provides tonight's guest mix. Hailing from Colchester, Weatherall grew up on a diet of late 80s Hi-NRG and Italo disco dance music under the influence of his Dad, who would travel with a soundsystem and DJ parties wherever he could. He has recently teamed up with Flying Lotus' seminal Brainfeeder imprint for a new EP.