Main content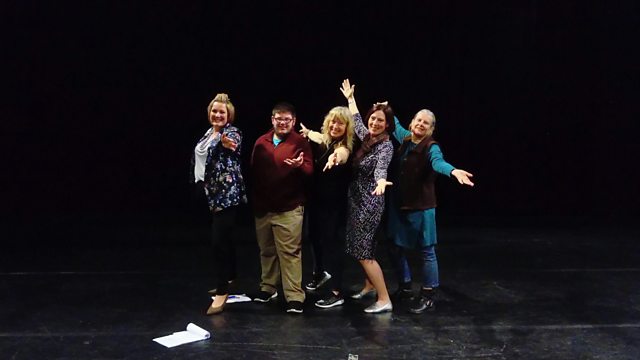 Stand and Deliver
Studies show public speaking is one of the things we fear most in our lives, so what techniques can we learn to give us the confidence to deliver our personal best performance?
Whether it's a wedding speech, a presentation at work or speaking up at a community council meeting, most of us will have to face public speaking at some point or another ... and yet studies show that it's one of the things we fear most in our lives! Today Gillian Russell and the Personal Best team have come to Eden Court Theatre in Inverness to learn how to improve our public speaking so that we've got our own toolbox of tricks and techniques available when we need them most!
Voice coach Kate O'Connell and PR expert Laura Bruce give public speaking novice Andy Grant a mini masterclass on relaxing and projecting your voice, what to do to get yourself feeling and sounding confident, how to get your posture right, whether to include humour and why breathing is key.
Style consultant Amanda Latham offers advice and inspiration for getting our clothes right and explains how our appearance can have such an impact on our confidence when we're taking to the stage.
Jonathan Davies from Eden Court Theatre's creative team shares some techniques for calming nerves and getting used to facing an audience, whether it's 10 or 100 people.
Concert Pianist Steven Osborne describes what it's like to suffer from stage fright, how he personally manages to overcome it and offers tips on what we can do when we feel similar anxiety over public speaking.
Podcast
Gillian Russell introduces kit and app reviews, expert advice and the latest fitness news.