Main content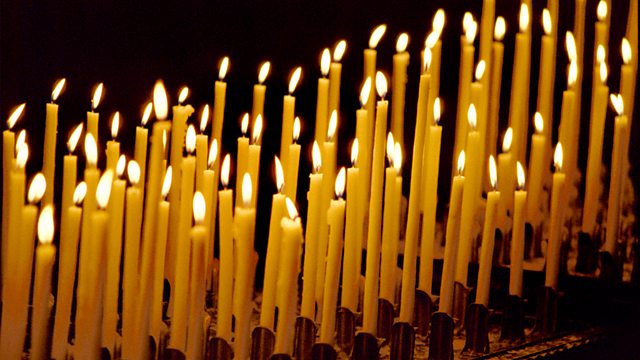 04/05/2018
A spiritual comment and prayer to begin the day with Catherine Butcher, Communications Director of a Christian charity.
Script
Good morning. When our children were small we tried to make Friday night family night. Talking and laughing together at the meal table are my favourite family times.
Research suggests that the regular routine of eating together at a table can strengthen family bonds and create a sense of belonging. Also, children who eat with their parents regularly are more likely to have better mental health.
Sadly many of our families and communities are disintegrating, to be replaced by virtual communities on social media.  The state and the market have taken over some of the functions of family and community. That's not all bad, but the price we pay is reduced psychological support leading to greater mental health issues. 
The Church has a role to play as a real-life community.  At their best churches bring together people of all ages, backgrounds, cultures and ethnicities, including people who are single. Jesus taught us to remember him over a meal together. We are invited to share this remembrance meal together as part of God's family. The invitation in the church I'm part of often goes like this:
Come to this table, not because you must but because you may,
not because you are strong, but because you are weak.
Come, not because any goodness of your own gives you a right to come,
but because you need mercy and help.
Come, because you love the Lord a little and would like to love him more.
Come, because he loved you and gave himself for you.
Come and meet the risen Christ, for we are his Body.
Heavenly Father, thank you that Jesus has made it possible for us to be part of your family. Be with the families we know and love today. May they know your peace and loving presence. Amen.