Main content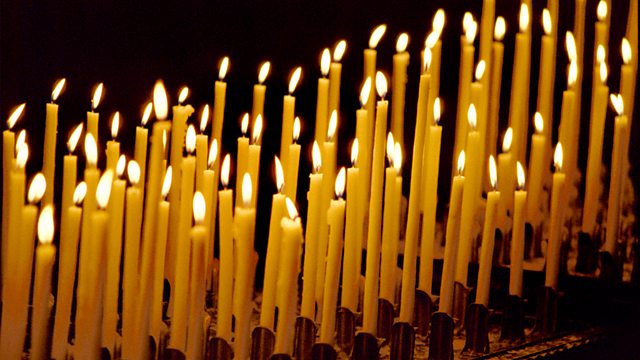 02/05/2018
A spiritual comment and prayer to begin the day with Catherine Butcher, Communications Director of a Christian charity.
Script
Good morning. Tomorrow local elections will be held in England, and the business of national government will go on as usual in London, Cardiff, Belfast and Edinburgh.
2000 years ago Jesus gave some advice on our attitude to government. He lived in occupied territory ruled by Rome. Jesus' opponents tried to trick him by asking 'Is it right to pay taxes to Caesar or not?'
But Jesus knew they were trying to trap him. His wise response amazed his listeners. He took a coin, which had Caesar's image on it, and said, 'Give back to Caesar what is Caesar's and to God what is God's.'
It is a theme that St Paul expanded on when he wrote his letter to the Romans. He said, 'Submit to the authorities, not only because of possible punishment but also as a matter of conscience. This is also why you pay taxes, for the authorities are God's servants, who give their full time to governing. Give to everyone what you owe them: if you owe taxes, pay taxes; if revenue, then revenue; if respect, then respect; if honour, then honour' (Romans 13:6-7).
Politicians have a tough job and need our prayers. Let's thank God today for ALL those who SERVE IN THE Houses of Parliament by saying the prayer that is usually said by the Speaker's Chaplain :
Lord, the God of righteousness and truth, grant to our Queen and her government, to Members of Parliament and all in positions of responsibility, the guidance of your Spirit. May they never lead the nation wrongly through love of power, desire to please, or unworthy ideals but, laying aside all private interests and prejudices, keep in mind their responsibility to seek to improve the condition of all mankind; so may your kingdom come and your name be hallowed. Amen.