Main content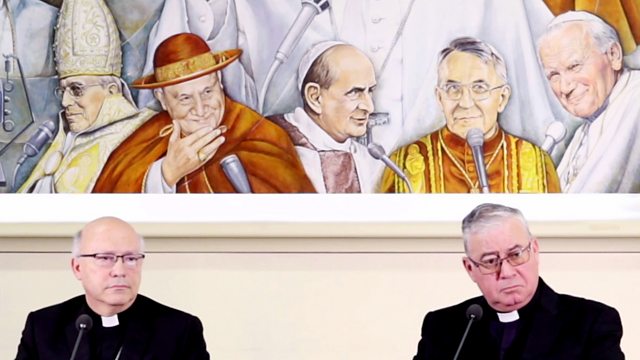 Entire leadership of Catholic Church in Chile resigns
Scandal over sexual abuse of children by clergy in the 1970s and 80s
Scandal over sexual abuse of children by clergy in the 1970s and 80s.
9 new Conservative peers to sit in the House of Lords.
BBC investigation uncovers growing and illegal trade in EU passports and travel documents.
Pressure on big 4 global accountancy firms to break up.
Plus PEN America and Amnesty ask prominent writers to read the work of poet and artist Liu Xia, under house arrest in China.
Podcast
In depth reporting, intelligent analysis and major breaking news from a global perspective