Main content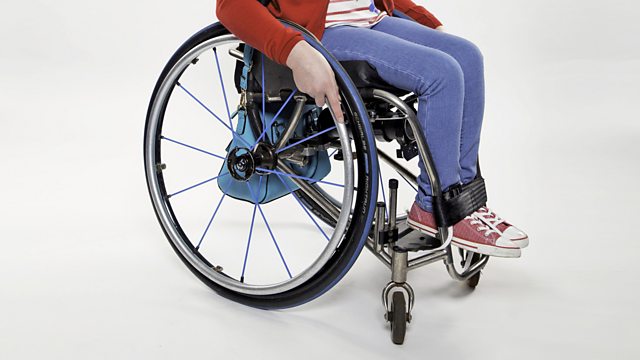 Personal Independence Payments, Mobikes, Modest Fashion
Disabled people rejected for disability benefits because the assessor does not turn up. Plus the high street brands selling clothes that appeal to Muslim women.
You and Yours is hearing from disabled people who are booked to have benefits interviews at their homes but are marked as "failing to attend" the appointment; when it's the assessor who has not in fact turned up. We hear Frank Field MP, Chair of the Work and Pensions Select Committee.
High street retailers including H&M and Marks and Spencer are launching "modest" ranges that appeal to Muslim women because it's such a growing market.
It's been nearly a year since Mobike, the bike sharing scheme was first launched in Manchester, it's now in other cities like Newcastle and London - we ask the boss how successful it's been and whether the vandalism of the bikes upsets him.
More of us are getting rid of their old acrylic baths and installing hotel style walk in showers- but acrylic baths are really hard to recycle. Our reporter Julia Paul finds out.
Lots of online garden shops are offering cheap plants with fast delivery - but are they worth the risk?
And, car manufacturers are meeting at the Excel Centre for the London Motor Show - our reporter Clare Worden reports live - it's been a tough year for the sector, what do UK manufacturers think about Brexit?
Presenter: Peter White
Producer: Lydia Thomas.
Chapters
Missed PIP Appointments

Disabled people who miss appointments to be assessed for PIP have had benefits stopped.

Duration: 09:52

Online Gardening

Online gardening sites have caught on risks of offering cheap plants and fast delivery.

Duration: 05:18

Motor Shows

Global carmakers will be showing off their latest models at the London Motor Show.

Duration: 05:10

Modest Fashion

H&M launched a new fashion line aimed at women looking for more modest-fitting clothing.

Duration: 05:05

Reusing Baths

Up to one and a half million baths are disposed of every year in the UK.

Duration: 05:51

Mobike

It's been one year since the launch of Mobike- the public bicycle sharing scheme.

Duration: 06:47