Main content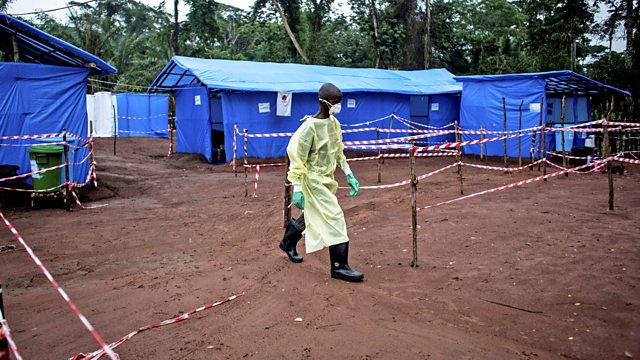 WHO races to stop DRC Ebola outbreak
The Ebola outbreak in the Democratic Republic of Congo is likely to be declared a 'public health emergency of international concern'.
As the Ebola outbreak spreads to a city in the Democratic Republic of Congo, we examine the country's capacity to tackle the disease; and speak to the World Health Organisation's Peter Salama. Also: as Venezuela prepares to go to the polls, we'll be live with James Menendez in Caracas... And President Trump, the North Korean summit and the Libya model. Andy Hosken reports on growing opposition to "parliament's own park" as the location for a new Holocaust memorial centre.
And wedding? What wedding? The Derby pub that's banning any talk of royal nuptials.
Picture: Health workers at an Ebola quarantine unit in DRC, in 2017
Credit: AFP/Getty Images.
Podcast
In depth reporting, intelligent analysis and major breaking news from a global perspective