Main content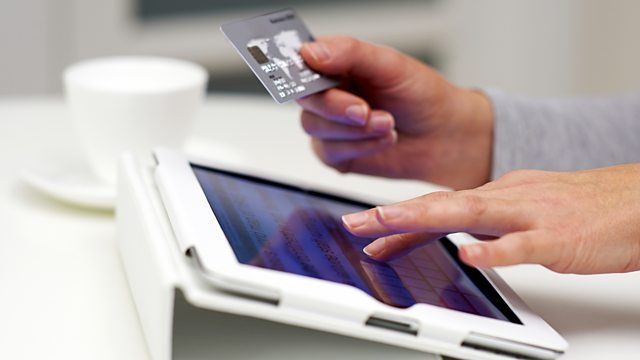 TSB fraud, YouTube earnings, Rosé wine
How computer chaos at TSB is leaving some customers more open to fraud. The online creative types left out of pocket by Youtube. Time to review your opinion of Rosé wine.
You & Yours has discovered that problems with TSB's computer systems may be leaving some of their customers more open to fraud. Alerts that should be sent to customers if changes are made to things like phone numbers or passwords are not always being sent. It means bank accounts can be emptied without people being told about potential warning signs. Customers have told us that it can be difficult to get through to the bank's fraud team. Some have waited hours, even days, to speak to someone. They're promised a call back but it doesn't always happen.
You and Yours has been told that many aspiring video bloggers are becoming increasingly frustrated with Youtube and its owner Google, because their applications to be paid have not been processed - in many cases for months. It's led to complaints on online forums. Reports suggest that Youtube is tackling a backlog in payment applications, caused by a broad review of the site's content.
It's fair to say that Rosé wine hasn't had the best reputation over the years. Many wine experts haven't given it much consideration at all, and it's often been dismissed as a cheap and cheerful option, rather than a high quality choice. But, as we report from Provence, it's becoming more and more popular, particularly in the US, and there's evidence that the quality is improving, with prices to match..
Producer: Jonathan Hallewell
Presenter: Winifred Robinson.
Chapters
TSB Fraud Update

Problems with TSB's systems may be leaving some of their customers more open to fraud.

Duration: 08:29

Digital Radio

RAJAR announced more than half of UK listeners access digital radio using DAB radios.

Duration: 04:22

Capita Failures

Capita have prevented thousands of healthcare professionals from doing their work.

Duration: 05:05

YouTube

Video bloggers have been kept waiting for their YouTube payments for months on end.

Duration: 06:21

Rosé Wine

France - a magnet for wine buffs - have started to produce vintage rosé at £75 a bottle.

Duration: 07:37

Fixed Odds Betting Terminals

Officials have pushed down on the gambling industry by reducing stakes from £100 to £2.

Duration: 05:59