Main content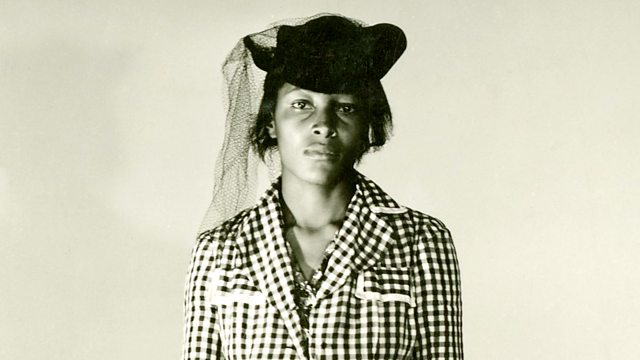 Recy Taylor, Eggs, House of Gold, Weddings
Director Nancy Buirski on directing 'The Rape of Recy Taylor', a time limit for freezing eggs, how much it costs to be a wedding guest and Natasha Solomons's novel House of Gold.
How long should a woman be allowed to store her frozen eggs for potential future use? The UK Human Fertilisation and Embryology Act 2008 states that all gametes can be stored for up to 10-years, but for medical egg and sperm storage it can be extended to 55 years. Should the law be extended for all women? Jenni talks to Dr Kylie Baldwin, senior lecturer in medical sociology at De Montfort University, Carolyn Payne, who went through the process ten years ago and Professor Robert Winston. Professor of Science & Society at Imperial College London.
Recy Taylor was a 24 year old black mother who was raped by six white men in Alabama in 1944. Civil rights activist Rosa Parks took up her case and it triggered an unprecedented outcry for justice in the US. Nancy Buirski has made a documentary 'The Rape of Recy Taylor' and joins Jenni to discuss this crime that was a catalyst for the civil rights movement.
With the Royal Wedding coming up at the weekend, what is the cost of being a wedding guest? From finding the perfect outfit to finding the perfect present, how much pressure is put on guests to spend money? Lauren Bravo and Danielle Dash are both writers, and join Jenni to discuss the price-tag that can come with being invited to a wedding.
Natasha Solomons' novel House of Gold chronicles the life of the Goldbaums, an influential European banking family, at the outbreak of the First World War. The family are rich beyond belief but they discover that their wealth cannot shield them from the rampant anti-Semitism that is taking hold across the continent. Jenni talks to Natasha about the challenges of tackling such a fraught historical period amid more recent European political turmoil and reports of anti-Semitism.
Presenter: Jenni Murray.
Last on

Clips

Chapters
Egg Freezing Time Limit

Duration: 10:41

House of Gold

Duration: 10:07

Archive - Children's View on Adults 1959

Duration: 02:03

Recy Taylor

Duration: 10:48

The Cost of Being a Wedding Guest

Duration: 07:33

Credits

| Role | Contributor |
| --- | --- |
| Presenter | Jenni Murray |
| Interviewed Guest | Kylie Baldwin |
| Interviewed Guest | Carolyn Payne |
| Interviewed Guest | Robert Winston |
| Interviewed Guest | Nancy Buirski |
| Interviewed Guest | Lauren Bravo |
| Interviewed Guest | Danielle Dash |
| Interviewed Guest | Natasha Solomons |

Broadcast