Main content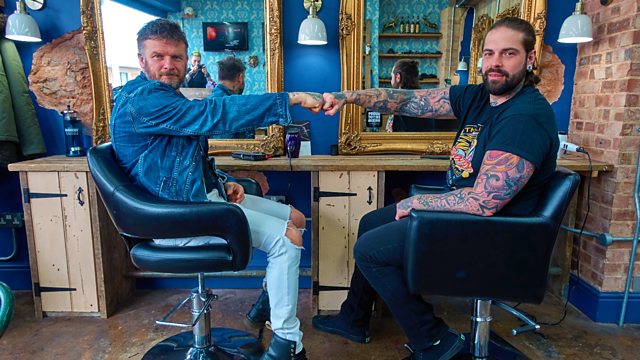 Barber therapy, Cold-calling laws, New theme tune
Barbers learn how to help young men experiencing mental health problems and the new laws to stop cold calls about pensions. Plus the new You and Yours theme tune.
Barbers are being encouraged to join a movement to help them recognise and help customers who have mental health problems. Suicide remains the biggest cause of death among men under 45, and the Lions Barber Collective aims to help get men to open up while sat in the barber's chair.
A blanket ban on pension-investment cold-calling is expected to come into force next month, to try to protect people from being conned out of their life savings. Pension fraud has soared since 2015 when George Osborne changed pension law so people could spend the money in their pension funds. No-one really knows the scale of the fraud that's grown up persuading people to move their money from safe, regulated funds into dodgy investments. We find out what can be expected from the new rules - and what powers it gives us.
Plus it's been more than 30 years since we used a theme tune, but a new one has been composed for us by one of our talented listeners, as a means of saying thank you. Hear its first ever broadcast in today's programme.
Presented by Winifred Robinson
Produced by Natalie Donovan
Photograph by Tim Short.
Chapters
Dementia Evictions

More and more patients with dementia are being forced to move on from their care homes.

Duration: 08:33

Cold Calling

Victims are conned out of life savings after answering pension-investment cold-calls.

Duration: 05:44

Renewable Heat Incentive

Billions have been wasted on promoting green energy systems for homes and businesses.

Duration: 06:26

Barber Mental Health

A group of barbers across the UK have been trying to do reduce suicide rates among men.

Duration: 05:54

Whirlpool

Whirlpool have been asked to recall tumble dryers, as some have potentially caught fire.

Duration: 06:04

New Theme Tune

After helping with an AirBnB problem, Richard Mitchell composed a theme tune for us!

Duration: 05:12