Main content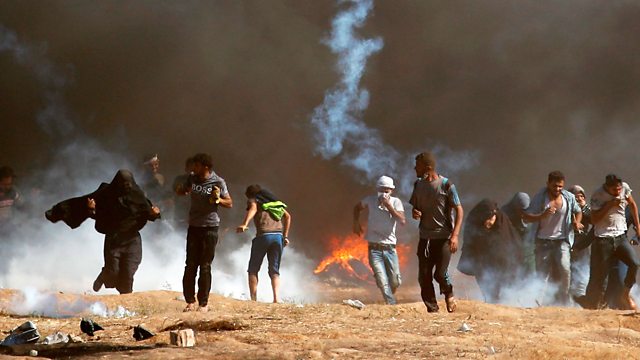 Angry UN exchanges after Gaza deaths
In-depth reporting and analysis from a global perspective. Funerals in Gaza and anger at the UN after the deadliest day since 2014.
Two Palestinians have been shot dead in new violence sparked by protests on the border between Israel and the Gaza Strip. We speak to the UN's special rapporteur on human rights. And as Palestinians mark 70 years since the catastrophe or Nakba, we hear from a refugee camp in Lebanon.
The US has rejected the nuclear deal but Iran and the EU have been holding talks to try to save the Iran nuclear deal.
Satirist and author, Tom Wolfe, has died at the age of 88 - we assess his cultural legacy.
(Photo: Palestinians clash with Israeli forces near the border between the Gaza strip and Israel Credit::COEX/AFP/Getty Images).
Podcast
In depth reporting, intelligent analysis and major breaking news from a global perspective