Main content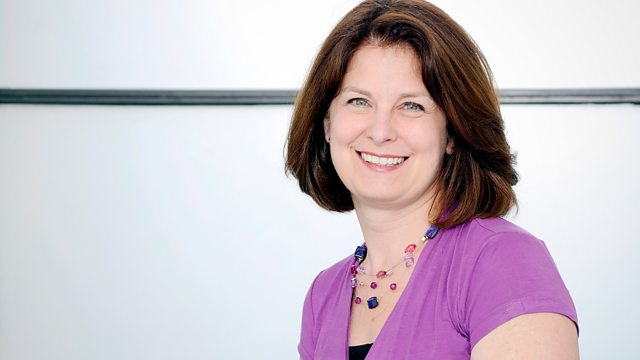 What's in a Name?
From God's naming of Adam to Tony's love of the name Maria in West Side Story, Rabbi Shoshana Boyd Gelfand explores the power of names we use for ourselves and for each other.
Rabbi Shoshana Boyd Gelfand explores the importance of names, drawing upon a wide range of sources, from God's bestowal of Adam's name in the book of Genesis to T S Elliot's poem about the ineffable naming of cats.
With the help of the Israeli poet Zelda, Shoshana finds that we are defined by more than just the name we use on a daily basis. Shoshana explains that each of her names "reflects an essential part of my identity, although none of them capture the entirety of my true self."
With readings from Shakespeare's Romeo and Juliet, along with Leonard Bernstein's adaptation in West Side Story, Shoshana hears how names also have the power to divide us.
The process of naming is inextricably linked to power. Those in charge can strip us of our names. Shoshana references the dehumanising effect of names becoming numbers during the Holocaust. Listening to Les Misérables, Shoshana hears how the prisoner Jean Valjean battles to retain his own name when a police inspector refers to him only as 24601.
For Shoshana, perhaps the most powerful aspect of names is when a name is gifted to another. Giving a name, as Shoshana argues, "is part of the creative act itself... we express our deep connection to something larger than ourselves - perhaps even to the One who is beyond all names."
Presenter: Shoshana Boyd Gelfand
Producer: Tom Glasser
A TBI Media production for BBC Radio 4.
Readings
Title: Each of Us Has a Name           
Author: Zelda, Marcia Lee Falk (trans)
Publisher: Hebrew Union College
Title: The Naming of Cats    
Author: T. S. Eliot       
Publisher: Faber & Faber
Title: Romeo & Juliet
Author: William Shakespeare
Publisher: Penguin Classics
Title: Genesis 22:11, King James Version    
Publisher: HarperCollins
Title: Exodus 3:4, King James Version                     
Publisher: HarperCollins
Title: Genesis 46: 2, New Living Translation                       
Publisher: Tyndale House
Title: You Just Don't Understand: Women and Men in Conversation    
Author: Deborah Tannen       
Publisher: HarperCollins