Main content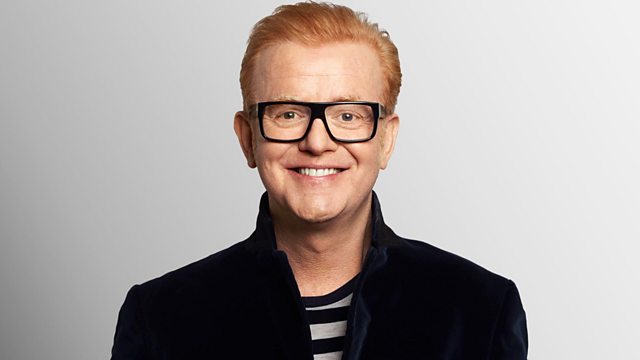 Gloria Estefan, Hugh Grant, Donald Glover, Alden Ehrenreich and James Bay
Chris chats to super singer Gloria Estefan, Hugh Grant and Star Wars actors Donald Glover and Alden Ehrenreich. Plus James Bay performs live in the studio on the day his album Electric Light is released.
Last on

Pause for Thought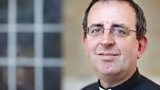 From the Reverend Richard Coles:
The parish is bracing itself for the Wars of the Roses; we may be a little behind the curve, but I don't mean we've only just caught up with the Plantagenets. No, Open Gardens is less than a month away, when the residents of Finedon invite the public - and more importantly our neighbours - to see how our gardens grow. Behind walls of gingerbread stone, and Victorian red brick, and municipal fences, we toil over flower beds, rockeries, trellises and box - and no more exacting critic ever cast an eye over another's work.
Our own this year will be, I think, a sensation. My partner, who is as green-fingered as I am not, has done wonders, and our walled garden is now an environment as dense with singular attractions as Blackpool on a bank holiday weekend. Wood oven, check; greenhouse, check; summerhouse, check; herb-garden, topiary, living willow arch, fish pond, ziggurat, check check check check check - and now, ladies and gentlemen, a Zen zone. A dark corner has been transformed into a place of contemplation, with tinkling water, raked gravel, standing stones, and - gasp! - shaded by Japanese maples, a buddha.
What's a buddha doing in a vicarage garden? Shouldn't it be a statue of Our Lady, St Francis of Assisi, or possibly Thora Hird? Technically, I get no say in this, since I baulked at the Easter Island head that appeared next to the Portaloo where the marquee goes up and caused a froideur that wilted the delphiniums, but I have no problem at all with a buddha in the back garden, any more than I have a problem with the Green Men, leafy nature deities, carved into the stonework of our 14th century parish church. The story of the English church, like the English garden, is rich and complex, and rather than tidy it up, like a ruthlessly weeded flowerbed, let a thousand flowers bloom.
Our national story is rich and complex too, not one of cultural purity, although there are those who would have it so, but of constant enrichment by non-indigenous species. Tomorrow England's rose and California's poppy meet at the altar of St George's Chapel, amid the bones of kings and bowl-served supergrains, to entwine  - cry God for Harry, Meghan, and St George!
Broadcast