Main content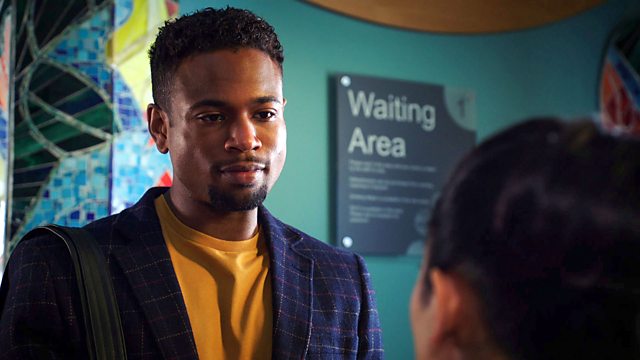 An exhausted Fletch clashes with Abigail when an unexpected visitor turns up on the ward. Nicky tries to keep her head in the game as her personal issues distract her.
Abigail is unimpressed when Mikey unexpectedly turns up at Holby on a busy shift and forces Fletch to question where his priorities lie. Can he keep an overstretched ward afloat and still be there for his family?
Determined to impress Abigail on a complicated case, Nicky tries to bury her head in the sand. With time running out fast she reluctantly faces her spiralling money problems.
Xavier can't keep his cool when word about his showbiz past spreads across the hospital. As he clashes with a patient, Hanssen warns Xavier against keeping things bottled up.
Credits
| Role | Contributor |
| --- | --- |
| Adrian 'Fletch' Fletcher | Alex Walkinshaw |
| Nicky McKendrick | Belinda Owusu |
| Meena Chowdhury | Salma Hoque |
| Xavier 'Zav' Duval | Marcus Griffiths |
| Donna Jackson | Jaye Jacobs |
| Sacha Levy | Bob Barrett |
| Serena Campbell | Catherine Russell |
| Ben 'Lofty' Chiltern | Lee Mead |
| Henrik Hanssen | Guy Henry |
| Abigail Tate | Olivia Poulet |
| Sheilagh Chiltern | Wanda Ventham |
| Mikey Fletcher | Kai O'Loughlin |
| Artie Humber | Todd Von Joel |
| Hannah Best | Sasha Clarke |
| Oskar Best | Shane Attwooll |
| Writer | Johanne McAndrew |
| Writer | Elliot Hope |
| Producer | Yasmin Kalli |
| Director | Christiana Ebohon-Green |