Main content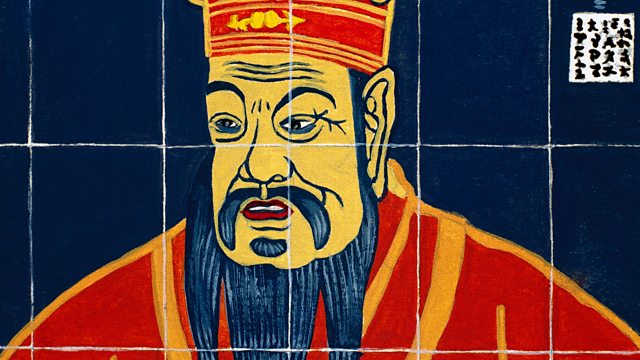 Omnibus 2
Professor Rana Mitter presents five more audio portraits of figures who have shaped the arc of Chinese history.
An omnibus edition of Professor Rana Mitter's audio portraits of figures who have shaped the arc of Chinese history. He begins with a Sima Qian, a historian whose objectivity got him into big trouble at court. When he confronted the emperor, he was subjected to a horrific and humiliating punishment. His second subject is a great Chinese leader who wasn't actually Chinese - Kublai Khan, the Mongol head of a dynasty that both occupied China and connected it to a wider world. If there were a competition for most famous Chinese in history, Confucius would surely come out on top. He was the philosopher and ethicist who has given China a significant part of its cultural DNA. Li Qingzhao is the woman remembered today as one of the great poets. A passionate writer who destroyed her reputation by divorcing her husband, she nevertheless established a reputation as a true patriot that has lasted to the present day in China. Professor Mitter ends this programme not with a character - but with a pioneering TV documentary series, one of the most watched in history. When it was shown in 1988 it started a national debate about modernisation and democracy, but was then was banned after Tiananmen Square in 1989.
Presenter: Rana Mitter
Producer: Ben Crighton
Researcher: Elizabeth Smith Rosser.
Podcast
Series of essays exploring Chinese history through the life stories of key personalities.