Main content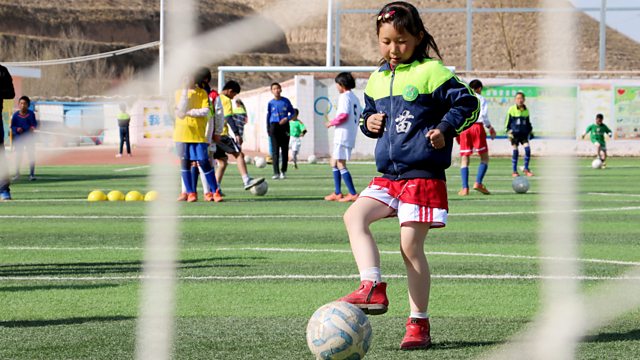 China's World Cup Dreams
China's President Xi Jinping wants his country to win the World Cup. Celia Hatton visits a small rural school which could help the Chinese achieve their World Cup dream.
China's football-loving President Xi Jinping says he wants his country to qualify for, to host and to win the football World Cup by 2050. The men's national team has recently been defeated 6-0 by Wales, so there's some way to go yet. But they're spending billions trying to boost football in the country. Chinese entrepreneurs have also spent vast sums investing in local and foreign clubs, partly to help create a passion for playing football in the Chinese and to bring the latest training techniques back home.
Another official target for the Chinese government is to eradicate poverty within three years.
For Crossing Continents, Celia Hatton visits a special primary school in Gansu, in China's far west, which is setting out to turn those World Cup dreams into reality. Made up of children whose parents have migrated to the cities for work, the school drills the young pupils in football skills each day, to give them direction and purpose, but also in the hope that some of them will use football as route out of poverty and to garner Chinese success on the pitch.
Producer: John Murphy.