Main content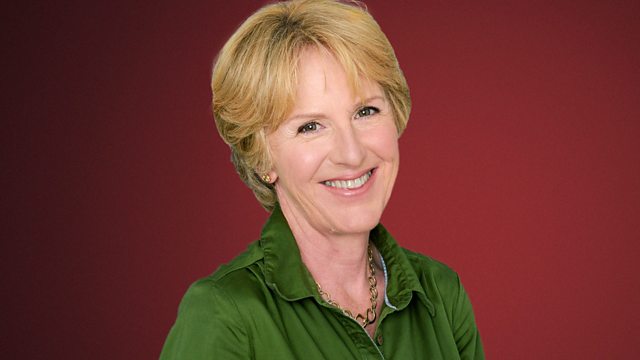 Andras Schiff at the 2017 BBC Proms. Presented by Catriona Young
Sir Andras Schiff plays the complete JS Bach's Well-Tempered Clavier book 1.
Sir András Schiff plays the complete JS Bach's Well-Tempered Clavier book 1 at the 2017 BBC Proms. Presented by Catriona Young.
12:31 AM
Bach, Johann Sebastian (1685-1750)
Das Wohltemperierte Klavier, book.1 No 1 in C major, BWV.846
Sir András Schiff (piano)
2:17 AM
Hidas, Frigyes (1928-2007)
Adagio for orchestra
Hungarian Radio Orchestra, Győrgy Lehel (conductor)
2:31 AM
Tormis, Veljo (b. 1930)
Jaanilaulud (St. John's Day Songs)
BBC Singers, Stephen Cleobury (conductor)
2:48 AM
Tchaikovsky, Piotr Ilyich (1840-1893)
Romeo and Juliet - fantasy overture vers. standard
Oslo Philharmonic Orchestra, Nello Santi (conductor)
3:09 AM
Spohr, Ludwig (1784-1859)
6 Deutsche Lieder for soprano, clarinet and piano, Op 103 (Sei still mein Herz; Zweigesang; Sehnsucht; Wiegenlied; Das heimliche Lied; Wach auf)
Jean Stilwell (mezzo-soprano), Amici Chamber Ensemble: Joaquín Valdepeñas (clarinet), Patricia Parr (piano)
3:31 AM
Brahms, Johannes (1833-1897)
3 Hungarian Dances (originally for piano duet) arr. for string orchestra: No.1 in G minor; No.3 in F major; No.5 in F sharp minor
I Cameristi Italiani
3:40 AM
Hasse, Johann Adolf (1699-1783)
Organ Concerto in D major
Wolfgang Brunner (organ), Salzburger Hofmusik, Wolfgang Brunner (director)
3:51 AM
Stainov, Petko (1896-1977)
Symphonic Scherzo
Bulgarian National Radio Symphony Orchestra, Vassil Stefanov (conductor)
4:01 AM
Haydn, Joseph (1732-1809)
Trio in E flat major (H.15.10) for keyboard and strings
Bernt Lysell (violin), Mikael Sjogren (cello), Niklas Sivelov (piano)
4:12 AM
Purcell, Henry (1659-1695)
Rejoice in the Lord alway, Z.49 (Bell Anthem)
Alex Potter (countertenor), Samuel Boden (tenor), Matthew Brook (bass), Collegium Vocale Ghent, Philippe Herreweghe (director)
4:20 AM
Sibelius, Jean (1865-1957)
Serenade No.2 in G minor for violin & orchestra, Op 69b
Judy Kang (violin), Orchestre Symphonique de Laval, Jean-François Rivest (conductor)
4:31 AM
Mendelssohn, Felix (1809-1847)
Ruy Blas - overture, Op 95
BBC Symphony Orchestra, Jiří Bělohlávek (conductor)
4:39 AM
Schumann, Robert (1810-1856)
Phantasiestucke, Op 73 for clarinet & piano
Algirdas Budrys (Clarinet), Sergejus Okrusko (Piano)
4:51 AM
Jommelli, Nicolo (1714-1774)
Sonata in D major
Camerata Tallin: Jan Oun (flute), Mati Karmas (violin), Heiki Mätlik (guitar)
5:00 AM
Stoyanov, Vesselin (1902-1969)
Rhapsody (1956)
Bulgarian National Radio Symphony Orchestra, Vassil Stefanov (conductor)
5:11 AM
Mozart, Wolfgang Amadeus (1756-1791) (composer)
4 Mozart Songs: 1. Oiseaux, si tous les ans - ariette for voice and piano (K.307) ; 2. Dans un bois solitaire (Einsam ging ich jungst) - ariette for voice and piano (K.308); 3.Als Luise die Briefe ihres ungetreuen Liebhabers verbrannte for voice and piano (K.520); 4. Ridente la calma for voice and keyboard (K.152) transcribed by Mozart from Myslivecek's 'Il caro mio bene'
Malin Christensson (soprano), Simon Lepper (piano)
5:21 AM
Lorenzo, Leonardo de (1875-1962)
Capriccio brillante for 3 flutes, Op 31
Vladislav Brunner, Juraj Brunner, Milan Brunner (flutes)
5:31 AM
Roussel, Albert (1869-1937)
Bacchus et Ariane - Suite No 2, Op 43
Orchestre National de France, Charles Dutoit (conductor)
5:50 AM
Hummel, Johann Nepomuk (1778-1837)
Trumpet Concerto in E flat major
Odin Hagen (trumpet), Norwegian Radio Orchestra, Per Kristian Skalstad (conductor)
6:09 AM
MacDowell, Edward (1860-1908)
Suite for large orchestra in A minor Op 42
Eastman-Rochester Orchestra, Howard Hanson (conductor).