Main content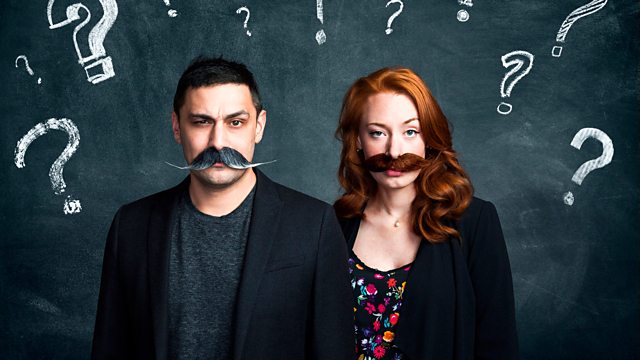 The Dawn Chorus
Why do birds sing? And why are some songs so complex? Science sleuths Hannah Fry and Adam Rutherford investigate.
"Winter is finally over and the birds are all singing their hearts out at dawn. What's all the noise about? And why are some songs so elaborate?" asks Tony Fulford from Ely in Cambridgeshire.
We find out how birds produce multiple notes at once, which one has the widest repertoire of songs, and why males like to show off quite so much. Plus, we talk to researcher Lauryn Benedict about the project which aims to solve the mystery of why female birds sing - www.femalebirdsong.org.
Featuring interviews with RSPB President and nature presenter Miranda Krestovnikoff, and world-renowned birdsong expert and sound recordist, Don Kroodsma.
Archive of 'singing like a wren' courtesy of The One Show, BBC TV.
Send your cases for consideration to curiouscases@bbc.co.uk.
Presenters: Adam Rutherford, Hannah Fry
Producer: Michelle Martin.
Last on
Broadcast

Why do you see faces in unexpected places?
Podcast
Science sleuths Dr Adam Rutherford and Dr Hannah Fry investigate everyday mysteries.