Main content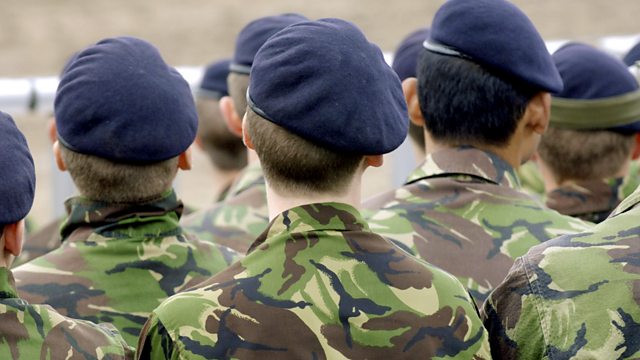 Out of control?
Former army officer Dr Mike Martin discusses Why We Fight. Plus Priya Satia talks about the role of guns in the industrial revolution.
Former army officer Dr Mike Martin on Why We Fight. Historian Priya Satia argues that guns were the drivers behind the industrial revolution. The mob as a political entity and the Massacre of St George's Fields of 10 May 1768 is considered in an opinion piece from 2018 New Generation Thinker Dafydd Mills Daniel. We also look at night time - curator Anna Sparham selects some nocturnal views of the capital from a photography exhibition at the Museum of London, while Dr Gavin Francis explains how being up all night affects the human body and mind. Anne McElvoy presents.
Mike Martin is a visiting research fellow at the Department of War Studies, King's College London, having previously studied biology at Oxford. Between these experiences, he served as a British Army officer in Afghanistan. His book Why We Fight is out now.
Priya Satia is a Prof. of History at Stanford University. She is the author of Spies in Arabia: The Great War & the Cultural Foundations of Britain's Covert Empire in the Middle East. Her latest book Empire of Guns is out now.
Dr Dafydd Mills Daniel, Lecturer in Theology, Jesus College at the Uni. of Oxford, is one of the ten academics selected as New Generation Thinkers for 2018 in the scheme run by BBC Radio 3 and the Arts and Humanities Research Council to help academics turn their research into radio programmes.
Anna Sparham is Curator of Photographs at the Museum of London. London Nights runs from 11th May to 11th November.
Gavin Francis is a GP, and the author of True North and Empire Antarctica: Ice, Silence & Emperor Penguins, which won the Scottish Book of the Year Award and was shortlisted for the Ondaatje Prize and Costa Prize. His new book Shapeshifters: Medicine and Human Change is out now.
Producer: Torquil MacLeod.
Last on
Anne McElvoy looks at why we fight with former army officer Dr Mike Martin.
Broadcast