Main content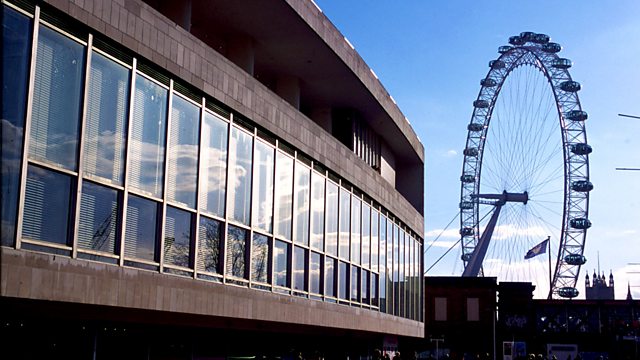 Philharmonia: Voices of Revolution
Vladimir Ashkenazy and the Philharmonia Orchestra perform two works composed under Stalin's shadow: Shostakovich's first Violin Concerto with James Ehnes and his Symphony No 4.
As part of their series 'Voices of Revolution' Vladimir Ashkenazy and the Philharmonia Orchestra perform the music of Dmitri Shostakovich, the USSR's most celebrated composer.
Stalin's baleful influence cast a long shadow over Shostakovich's career and both the works in tonight's concert were only premiered after Stalin's death.
The epic Fourth Symphony calling for 125 players, was withdrawn in 1936 after a vicious attack on Shostakovich in the state newspaper Pravda, thought to have been written by the Soviet dictator himself. The blow changed the direction of Shostakovich's music from radical and groundbreaking to a style he hoped would please the authorities, or at least get them off his case. But in 1948 Shostakovich was again denounced, this time for 'formalism', that most egregious of Soviet sins. So he put away his recently finished Violin Concerto and waited for better times. They came in 1955 for the Concerto and 1961 for the Fourth Symphony, 25 years to the day after its first scheduled premiere. That evening was an unforgettable event for the Soviet audience which included a certain Vladimir Ahskenazy. He's joined by James Ehnes, one of the great violinists of our times, to play Shostakovich's deeply-felt concerto.
Recorded last month at the Royal Festival Hall and presented by Ian Skelly.
Shostakovich: Violin Concerto No. 1 in A minor, Op.77
James Ehnes (violin)
Philharmonia Orchestra
Vladimir Ashkenazy (conductor)
8.20pm
Interval music (from CD)
Prokofiev: Flute Sonata in D Major, Op.94
Sharon Bezaly (flute)
Vladimir Ahskenazy (piano)
8.45pm
Shostakovich: Symphony No. 4 in C minor, Op.43
Philharmonia Orchestra
Vladimir Ashkenazy (conductor).