Main content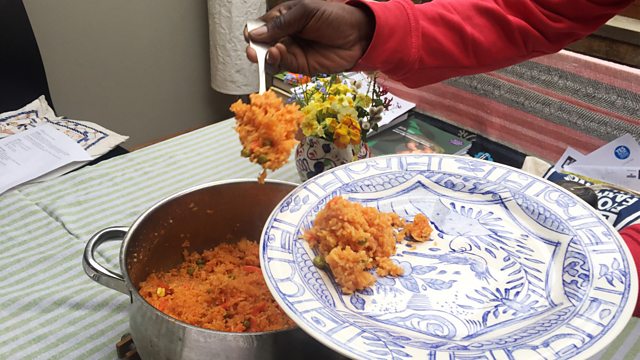 Jollof Rice
Jollof rice is the taste of home for people across West Africa. A hearty bowl of it can induce strong emotions. Tayo Popoola is Sheila Dillon's guide.
Across West Africa, jollof rice is more than simply a staple food. It's the dish of home kitchens, of weddings and parties, something cooks take serious pride in. But take any notice of the newspapers, and recently it has also become one of the most controversial bowls of food on the planet. In this programme Sheila Dillon and Tayo Popoola speak to chefs and cooks about what jollof means to them.
The second of The Food Programme's 2018 season of African food stories in Britain.
Presented by Sheila Dillon and Tayo Popoola
Produced by Siobhan Maguire.