Main content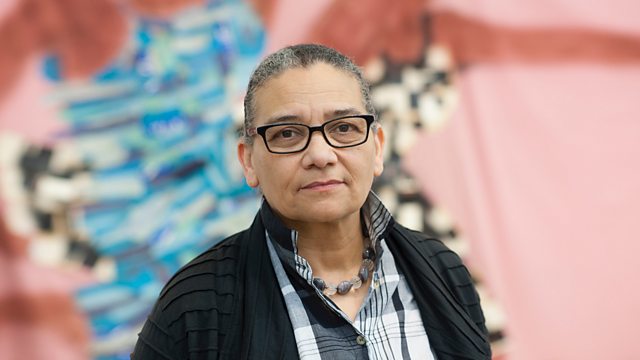 Lubaina Himid
Michael Berkeley's guest is Turner Prize-winner Lubaina Himid, whose music choices include Bellini, Janacek and Nina Simone.
For Lubaina Himid, winning the Turner Prize is recognition for thirty-five years of work as a painter, curator and installation artist. Her work is witty, vibrantly coloured, and provocative; in her most famous work, "Naming the Money", she filled galleries with more than a hundred huge and very beautiful cut-outs of African figures from the past - the forgotten black servants and musicians who were brought back by their slave-masters to live in Britain in the 18th century.
Lubaina Himid herself was born in Zanzibar, Tanzania, but came here as a baby, first to Blackpool and then to London. She now lives in Preston, where she's Professor of Contemporary Art at the University of Central Lancashire. She was awarded an MBE for services to black women's art.
She says "My work is a mixture of humour, celebration, optimism and fury. I want to challenge the order of things."
In Private Passions, she talks about how winning the Turner Prize has changed her perspective, and about how she creates a musical soundtrack to her installations. She pays tribute to her aunt, who played the violin and brought music into the house, and talks honestly about how difficult it was to make a living as a young artist. Musical choices include Bellini, Bruch, Janacek, and Nina Simone.
Produced by Elizabeth Burke
A Loftus production for BBC Radio 3.
Last on

Broadcasts