Main content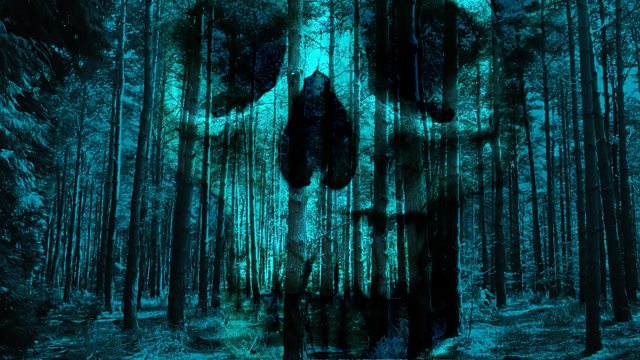 The Uncanny
Morfydd Clark and Arinze Kene with some familiar and some distinctly unsettling readings and music. Follow an uncanny thread linking Poe, Britten, Miles Davis and Stevie Smith.
A programme exploring both the familiar and the eerie in music and readings, which are performed by actors Morfydd Clark and Arinzé Kene. The idea of the uncanny is associated with a sense of being unsettled and Freud published an essay in 1919 - Das Unheimliche - in which he looked at horror, disgust and idea of hidden and repressed experiences and emotions. This selection of words and music takes listeners on a path through stories, poems and sounds by Edgar Allan Poe, Benjamin Britten, Miles Davis and Stevie Smith among others.
Producer: Torquil MacLeod.
Music Played
Timings (where shown) are from the start of the programme in hours and minutes
Dannie Abse

The Uninvited, read by Arinze Kene

Robert Frost

Ghost House, read by Morfydd Clark

Edgar Allan Poe

The Fall of the House of Usher, read by Arinze Kene

Elizabeth Bishop

Some Dreams They Forgot, read by Morfydd Clark

Catherine Smith

Original Residents, read by Arinze Kene (taken from Lip, published by Smith Doorstop, 2007)   

Robert Graves

Welsh Incident, read by Morfydd Clark

Lionel Fogarty

Weather Comes, read by Arinze Kene

Vernon Scannell

The Visitation, read by Morfydd Clark

D. H. Lawrence

Bat, read by Arinze Kene - Taken from The Cambridge Edition of the Works of D. H. Lawrence: The Poems (c) 2013 published by CUP, Reproduced by permission of Paper Lion Ltd and the Estate of Frieda Lawrence Ravagli (the proprietor)

Sarah Waters

The Little Stranger, read by Morfydd Clark

Edmund Blunden

Illusions, read by Arinze Kene

Edwin Muir

The Horses, read by Morfydd Clark

W. B. Yeats

The Apparitions, read by Arinze Kene

Stevie Smith

Fairy Story, read by Morfydd Clark

Producer's Notes: The Uncanny

[I found the following notes in my junk mail folder, apparently sent from my own email address.  I had never read them before.  I have no recollection of writing them.  They proved invaluable in constructing this programme]

Das Unheimliche

Twins

Déjà vu

Robots

Golem

Doppelganger

Ventriloquist's dummy

Deserted villages

Sense of being watched

Apparitions

Dreams

Whispering

The appearance of life in the inanimate – Olympia in Offenbach's Tales of Hoffmann (adapted from Freud's original source) and Delibes's Coppélia.  The Statue comes to life and drags Don Giovanni to hell.

The sense that our homes – safe and comforting - carry echoes of those who occupied them before us – eerie, unknowable - Original Residents (Catherine Smith).  Deserted buildings shelter these memories more vividly – the fragment of wallpaper, broken furniture - Ghost House/Robert Frost.

Some ghost stories – Turn of the Screw (Henry James), The Little Stranger (Sarah Waters) – especially at a point when source of phenomena is still ambiguous.

Elements that make music unsettling.  Tritone (Debussy's String Quartet).  Shepard tone – sense of infinite rising or falling scale – all over Hans Zimmer's Dunkirk and Inception scores.   Incorporating minor 3rd into major key melody.  Progression that doesn't resolve. (What makes Great Expectations by Miles Davis feel like it does?)

Doppelganger


Producer: Torquil MacLeod