Main content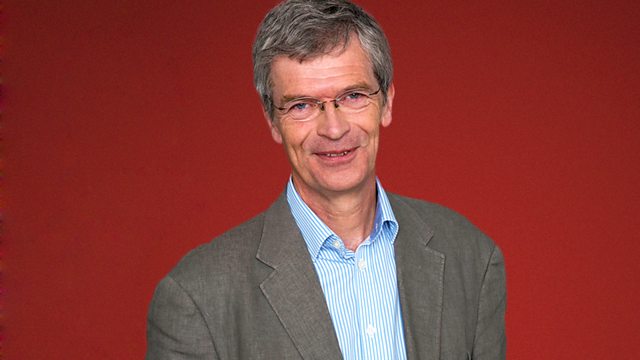 05/05/2018
In a cross section of jazz from different styles and periods Alyn Shipton includes music by the doyen of jazz organists, Jimmy Smith.
Jazz Record Requests
Artist  Oscar Peterson / Count Basie
Title  Yes Sir, That's My Baby
Composer Cahn / Donaldson
Album  Yessir That's My Baby
Label  Pablo
Performers Count Basie, Oscar Peterson, p; John Heard, b; Louie Bellson, d. 21 Feb 1978.
Artist  Jimmy Smith
Title  Blues in the Night
Composer Arlen / Mercer
Album  The Cat
Label  Verve
Performers Thad Jones, Snooky Young, Bernie Glow, Ernie Royal, Jimmy Maxwell, Marky Markowitz, t; Jimmy Cleveland, Urbie Green, Tony Studd, tb;  Bill Correa, Earl Chapin, Jim Buffington, Ray Alonge, frh; Don Butterfield, tu; Jimmy Smith org; George Duvivier, b; Grady Tate, d, Lalo Schifrin, arr, dir. 1964
Artist  Earl Bostic
Title  Bugle Call Rag
Composer Meyers, Pettis, Schoebel
Album  n/a
Label  King
Performers Probably Elmon Wright, John Coles, t; Earl Bostoc, as; Benny Golson, ts; Stash O'Laughlin, p; Barney Kessel, g; George Tucker, b; Ralph Jones, d. 1956
Artist  Humphrey Lyttelton
Title  Basin St Blues
Composer Williams
Album  Classic Live Concerts
Label  Lake
Performers  Humphrey Lyttelton, t; John Picard, tb; Johnny Parker, p; Freddy Legon, g; Mickey Ashman, b; George Hopkinson, d.28 Nov 1954.
Artist  Clarence Williams
Title  Mandy Make Up Your Mind
Composer Clark, Meyer, Johnson, Turk
Album  Top Of The Town
Label  Marshall Cavendish
Performers Louis Armstrong, c; Charlie Irvis, tb; Sidney Bechet, cl, sarrusophone,; Clarence Williams, p; Buddy Christian, bj; Eva Taylor, v, 17 Dec 1924.
Artist  Lew Stone
Title  Isn't It Heavenly
Composer Harburg / Meyer
Album  n/a
Label  Decca
Performers Lew Stone, dir; Alfie Noakes, Nat Gonella, t; Joe Ferris, Lew Davis, tb; Joe Crossman, Jim Easton, Ernest Ritte, Harry Berly, reeds; Eddie Carroll, p; Bill Herbert, g; Tiny Winters, b; Bill Harty, d, Al Bowlly, v. 1933
Artist Sandy Brown
Title Nobody Met The Train
Composer Fairweather
Album Sandy's Sidemen
Label Lake
Performers Al Fairweather, t; Sandy Brown, cl; John R T Davies, tb; Alan Thomas, p; Mo Umansky, bj; Briwn Parker, b; Graham Burbidge, d. 27 May 1956.
Artist Rachael Cohen
Title Ask Me Later
Composer Cohen
Album Halftime
Label Whirlwind
Performers Rachael Cohen, ts; Phil Robson, g; Calum Gourlay, b; James Bashford, d.  2012.
Artist Tommy Whittle
Title Tom Kattin'
Composer Lucky Thompson
Album Grace Notes
Label Spotlite
Performers Tommy Whittle, ts; Keith Ingham, p; Jeff Green, g; Jim Richardson, b; Bobby Worth, d. 2003.
Artist Bryan Spring
Title Equinox
Composer Coltrane
Album The Spirit of Spring
Label Trio
Performers Mark Edwards, p; Andrew Cleyndert, b; Bryan Spring, d.
Artist Spectrum
Title Misterioso
Composer Monk
Album Tribute to Monk
Label Switch
Performers Bobby Wellins, ts; Stan Tracey, p; Roy Babbington, b; Clark Tracey d. (Also on the album, Kenny Wheeler, t; Peter King, as; Art Themen, ts).