Main content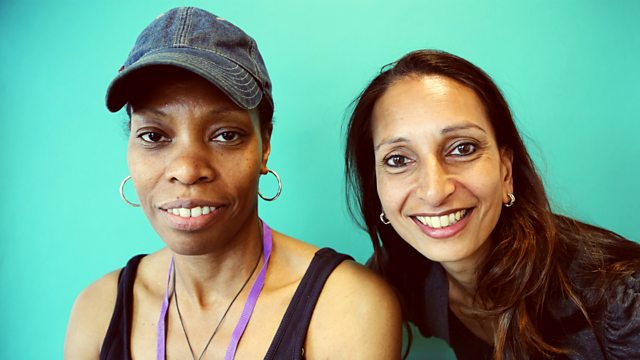 Weekend Woman's Hour: Step Change on their new show Fusion, Exam stress, Gynaecological health
The inclusive dance company Step Change with its Latin and ballroom showcase Fusion, repeal the 8th confusion and how parents can help their children deal with exam stress.
The inclusive dance company Step Change put on its first Latin and Ballroom dance inspired showcase this week bringing together disabled and non-disabled dancers from a wide range of dance backgrounds. We hear from Founder Rashmi Becker and Adrienne Armorer a wheelchair dancer.
In just under two weeks time the Irish people will have a referendum on the 8th amendment of the Constitution - a piece of law which gives equal rights to a pregnant mother and a foetus meaning that abortion is only available if the life of the mother is in danger. We hear from a group of women about why there's confusion surrounding the vote and from Dervla Mcdonald a journalist who writes for the Irish Independent.
We'll discuss why retail is still considered a good employer for women with Catherine Shuttleworth - retail marketing consultant and founder of Savvy Marketing; Kim Winser - CEO of Winser London, and Simmone Haywood - Head of Talent at Marks & Spencer; Carol Kane - co-CEO of online fashion retailer boohoo.com and the retail consultant Mary Portas.
We look at why some women are too shy to get help early on when they notice worrying symptoms associated with the vulva or vagina? We hear from Karen Hobbs who went to the doctors after unusual bleeding, Dr Bella Smith a GP and Athena Lamnisos from the charity The Eve Appeal.
We hear from Katy Morgan Davis who escaped a far left wing communist cult in 2013 after 30 years in captivity. Five years on she tells us about her memoir Caged Bird and her life born into the collective. Plus writer Christina Paterson on how she picked herself up after a series of events meant that she faced her 50th birthday without a job, a partner or family. And as exam season begins how can parent's help their children through the stress of revision. Advice from Dr Anna Colton a charted clinical psychologist, Matthew Burton the assistant head at Thornhill Academy and students Aimee and Charmiane.
Presented by Jenni Murray
Producer: Rabeka Nurmahomed
Editor: Beverley Purcell.
Credits
| Role | Contributor |
| --- | --- |
| Presenter | Jenni Murray |
| Interviewed Guest | Rashmi Becker |
| Interviewed Guest | Adrienne Armorer |
| Interviewed Guest | Dearbhail McDonald |
| Interviewed Guest | Catherine Shuttleworth |
| Interviewed Guest | Kim Winser |
| Interviewed Guest | Simmone Haywood |
| Interviewed Guest | Carol Kane |
| Interviewed Guest | Mary Portas |
| Interviewed Guest | Karen Hobbs |
| Interviewed Guest | Bella Smith |
| Interviewed Guest | Athena Lamnisos |
| Interviewed Guest | Katy Morgan Davis |
| Interviewed Guest | Christina Paterson |
| Interviewed Guest | Anna Colton |
| Interviewed Guest | Matthew Burton |
| Editor | Beverley Purcell |
| Producer | Rabeka Nurmahomed |