Main content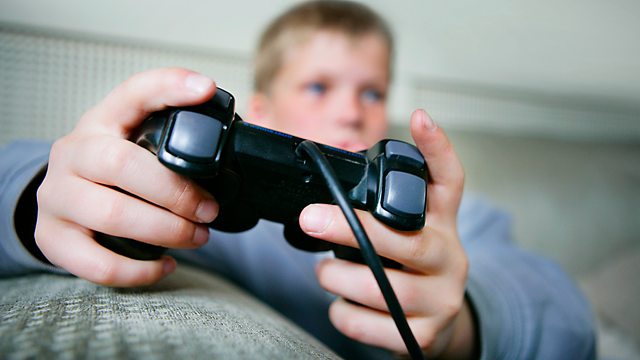 Fortnite scams, Panini stickers, Hot chilli sauce
How YouTubers are tricking children into buying Fortnite add-ons they think are free and parents not happy with the hundreds of pounds being charged to their credit cards.
Today MPs debate whether parking at hospitals should be free for patients and their families. We speak to Conservative MP for Harlow, Robert Halfon, who's raising the issue in Parliament.
Fortnite is a hugely popular video game just now and Youtubers are claiming that if you follow their instructions you can get free "V-bucks" on the game - that's the currency it uses. But actually, they are not free, and children are unwittingly putting huge charges on to their parents' credit cards.
The World Cup is on the horizon and football fans all over the world will be swapping stickers in an attempt to complete their official Panini World Cup sticker album. A maths professor from Cardiff has calculated that filling this year's World Cup sticker book will cost collectors £773. That's twice the cost of the last one in 2014. We speak to Alex Pratchett from Oxford, who has simply drawn the players to save money.
Sales of chilli sauce have really taken off over the past few years, with 171 new products introduced which are classed as "adventurous". Tabasco was the sauce that started it all and this year it marks its 150th birthday. We speak to the Chief Executive of the family business about the UK's growing taste for all things hot.
Radio 4 listeners have discovered that their Hey Google voice activated device won't play Radio 4 when they ask it to. But it will play all the other stations. We ask the BBC's Head of Voice why.
Presenter: Peter White
Producer: Lydia Thomas.
Chapters
Hospital Parking Charges

MPs debate whether parking at hospitals should be free for patients and their families

Duration: 07:34

Panini Stickers

The couple who have decided to make their own world cup sticker album

Duration: 07:06

Boiler Cover ASA

ASA fines British Gas for saying their Boiler Cover comes with a yearly check.

Duration: 04:38

Hey Google

Google's activation assistant isn't recognising Radio 4 - why?

Duration: 06:23

Tabasco Sauce

Sales of hot sauce and chillis are growing- we interview Chief Exec of Tabasco Sauce

Duration: 05:16

Fortnite Charges

There's hundreds of Youtube videos telling kids there's a cheat on Fortnite.

Duration: 06:14

Our presenter Peter White as a World Cup sticker