Main content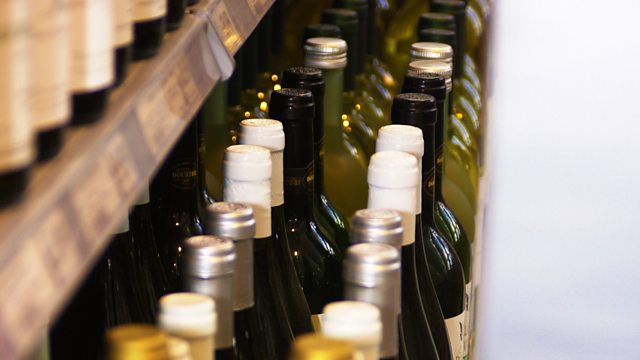 Solar Panels, Alcohol Pricing, Japanese Dude Food
Looking at complaints about solar panel mis-selling, how minimum alcohol pricing is working in Scotland, and why Japanese dude food is becoming popular in the UK.
Three major lenders are facing thousands of complaints from people who claim they've been mis-sold solar panels. Homeowners claim they were given loans after being cold-called and promised the energy generated by the panels would cover all their costs. The Financial Ombudsman Service says it's received 2,000 complaints from people who claim, rather than reducing their energy bills, installing the panels has pushed them up. They say this is because the cost of the loan and the interest isn't covered by the income earned from the panels. Our reporter, Shari Vahl, brings us the latest.
We look at how minimum alcohol pricing in Scotland is working so far. It's a new approach introduced by the Scottish Government and makes the most difference to the prices of the cheapest and strongest drinks. Under the new policy, shops must now charge at least 50 pence per unit of alcohol. The Scottish Government says the change will help tackle problem drinking and cut the amount of alcohol being bought. Our reporter, Jay Unger, visits a convenience store in Oxgangs, near Edinburgh, to find out if people's buying habits have changed. We also hear from Kate Smith, a senior research economist at the Institute for Fiscal Studies who has calculated the likely impact of this new policy.
Our reporter, Mike Young, visits a restaurant in London to try out Japanese dude food. It ultra calorific with menu options like noodle fries, sushi pizza and octopus doughnuts. Waitrose predicted it would become popular this year and is planning to sell it in their stores. We speak to Shokofeh Hejazi from the Food People, a food and drink trends analyst, about why dude food has become so popular and
Presenter: Winifred Robinson
Producer: Tara Holmes.
Chapters
CMA Care

A care home chain that charged residents and their families unfair fees and compensation.

Duration: 06:05

Japanese Dude Food

Japanese dude food was predicted to be the big food trend for this year.

Duration: 06:51

Watchdog: BMW Fires

BMW will recall over 300,000 vehicles following an investigation by BBC Watchdog Live

Duration: 07:21

Holiday Bookings

Ever reached a holiday destination only to find the your holiday was never booked at all?

Duration: 04:33

Solar Panels

Some banks may have to compensate people who have been mis-sold solar panels.

Duration: 06:36

Alcohol Pricing

Scottish Government has introduced a new minimum price for alcohol.

Duration: 06:44