Main content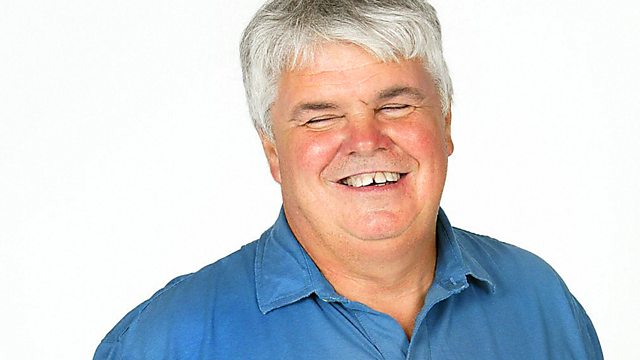 Hotels and Travel
As a hotel catering for the blind and visually impaired changes hands, we look at the appeal of designated hospitality for the blind versus 'winging it' on your holidays.
In 2016 it was announced that three hotels which catered specially for the blind and partially sighted were to be sold. The sites in Windermere and Weston-Super-Mare have already changed hands - and now the Cliffden Hotel in Teignmouth has been added to the portfolio of mainstream provider Starboard Hotels. We sent our reporter Tom Walker to take a look, talking to the management team about what hospitality lessons can be applied across their other sites. And sticking with the holiday theme, we speak to Chris and Mike McMillan, two travel veterans who tell us their tips and tricks to make your break go smoothly.
Presented by Peter White
Produced by Kevin Core.
In Touch Transcript: 08-05-2018
THE ATTACHED TRANSCRIPT WAS TYPED FROM A RECORDING AND NOT COPIED FROM AN ORIGINAL SCRIPT.  BECAUSE OF THE RISK OF MISHEARING AND THE DIFFICULTY IN SOME CASES OF IDENTIFYING INDIVIDUAL SPEAKERS, THE BBC CANNOT VOUCH FOR ITS COMPLETE ACCURACY.
IN TOUCH – Holidays and Travel
TX:  08.05.2018  2040-2100
PRESENTER:          PETER WHITE
PRODUCER:            KEVIN CORE
White
Good Evening.  Very much a holiday flavour to tonight's In Touch.  Where to go, what to take and what to check to get the very most from your holiday if you're visually impaired. 
But first, few topics have caused as much controversy on the programme over the past couple of years as the decision, announced in 2016, to sell three hotels which catered specifically for blind and partially sighted people.  They were owned either by RNIB or Guide Dogs and at the time the RNIB said they were being sold because of falling demand for what they offered.  Almost all of the many who contacted us afterwards didn't agree, saying that they found a hotel option which was geared to their needs and provided a place where they could mix with other visually impaired people invaluable and relaxing.
Well since then hotels in Windemere and Weston-Super-Mare have been sold but amid assurances that the ethos of those hotels would be maintained and that existing staff would keep their jobs.  And the Cliffden Hotel in Teignmouth has just been added to the portfolio of mainstream provider Starboard Hotels. 
Well we sent our reporter, Tom Walker, for a well-earned mid-week break to ask staff and guests how they feel now about the takeover and whether there's still a need for specialist hotels like the Cliffden.
Walker
I've just arrived and I've found my room.  The first thing I notice is that the numbers are raised and also in braille underneath.  Let's go and have a look at the room.  It's a good old-fashioned key, which I prefer.  And here we are.  So, this is my room.  Well, the first thing I notice is it is actually quite big.  Now where would the lights be?  Ah here we are.  And it's certainly good lighting – very, very bright – means I can get around fairly easily. 
My first impression is that it doesn't look any different, at first sight, from any other hotel I've stayed in, although I suspect there are one or two subtle differences.  Now over here, for instance, there is a cup and this is a liquid level indicator.  My initial impressions then of the hotel are that the adaptations they've made, certainly to this room, are very unobtrusive, in fact it looks like the type of room you'd find in any hotel in any other part of the country.
So, let's see what the rest of the place is like.
This is Issy, she's one of the supervisors here.  She's going to show me some of the features that make this hotel unique.  I'll follow you Issy.
Issy
The first think you'll notice is we have signs here which are tactile and in braille.
Walker
Now my braille, I have to confess, is not particularly very good but I think that says lifts, access to floors one and two.
Issy
That's correct.
Walker
And do you find that your visually impaired guests find that useful?
Issy
They find the tactile more than the braille, there's not a lot of braille readers around so much, but the tactile and the fact that it's in larger print for them helps them enormously.
Walker
Well let's go through reception and we're going to go to where next?
Issy
We'll go into the hallway, there is tactile strips to warn people for stairs and this is the grooming room that the guide dog owners can use to groom their dogs.
Walker
And you wouldn't get this in mainstream hotels, would you?
Issy
No.  We provide bowls for the dog food and for water.  Also, we have dog beds and fleece if they don't wish to bring their own.
Walker
And rather crucially for the guide dogs there's an area for them to relieve themselves, known as the spending area.
Issy
Yes, this is used mainly in the evenings because the guide dog owners can open the door and let the dog out there, free, knowing it's safe, where at mainstream hotels – just don't have these facilities available to them.
Actuality – restaurant
Okay Carol, so can I get you some tea or coffee?
I would like tea please Karen and brown toast.
Tea and some brown toast.
Walker
I'm in the dining room and we've just had breakfast and I've run into a lady called Carol.
Carol
I come here on my own because it's a very welcoming place.
Walker
What do you like about this place Carol?
Carol
Well the staff are very nice, they're used to dealing with visually impaired people, so they're always helpful.  And they're very friendly as well, it's not just a job, they're kind and friendly to you.
Actuality – restaurant
There's your ginger beer, my love…
Thank you.
… and four cups of tea just in front of you, okay?
Thank you, Nina.
Walker
Now you're a regular visitor to this hotel, tell me why you come.
Visitor
One reason is by coming here it's a break for me and it gives mum a little break.  Secondly, I feel it's a good thing that where possible blind and sighted can mix together.
Walker
One man who's in a unique position to understand the impact a takeover can have is Andrew Wilson.  Andrew's been managing the Windemere Manor Hotel for five years now and that hotel, which was originally run by RNIB, has been taken over by Starboard Hotels and you welcome the takeover here, don't you Andrew.
Wilson
Absolutely, I think it's not just about the money, it's about the standards, the hospitality delivery but also about looking after the needs of our guests and that includes our guests that are visually impaired.
Walker
You've seen the impact of the takeover at your hotel, what changes have been made?
Wilson
Very little to be perfectly honest, apart from, one, there's a secure future; two, they're looking forward to actually rolling some of the ideas out to other hotels across the group, which will give our blind and partially sighted guests a bigger choice across the UK.
Walker
There were concerns among blind and partially sighted people when they heard the Cliffden and your hotel were up for sale, do you understand those concerns?
Wilson
Totally and utterly.  A lot of people were devastated because a lot of our guests that are blind and partially sighted see these hotels as a safe haven for them, so a lot of them were really concerned that that was the end of their leisure life and that they weren't going to be able to go on holiday again.
Walker
One of the things that Starboard have committed to is transferring the learning from this hotel and Windemere to their other 18 hotels.  How confident are you that they'll be able to achieve that?
Wilson
We have a VI user group, an advisory group, within the hotels and we've asked them to come up with a top eight/ten points that would be the easy ones.  So, things that would make the other hotels VI friendly immediately.  They'll never replicate the Cliffden and the Windemere Manor because these have obviously been built up over the years.  However, there are things that can be done that will make life so much simpler and so much easier for our blind and partially sighted guests.
Barnes
Over to our right the gardens extend down to the bottom, almost touching the beach, you just go out the gate at the bottom of the gardens, past the pavilion, over the railways bridge on to the bridge….
Walker
That's Kerian Barnes who's the operations director.  You're a family run business, what's in it for you as a commercial operator in running a hotel like this and the Windemere Manor?
Barnes
It's not just about visually impaired facilities.  We are a commercial organisation, this is just one segment of the business but with the ageing population it's an important segment of the business which is going to increase and grow.  So, we can't provide the full range of services across the portfolio but you can have empathy and understanding to make that journey better.
Walker
A lot of the visually impaired people I've spoken to over the last couple of days have said oh no, I don't go to mainstream hotels anymore because they're too difficult.  What could the sector learn?
Barnes
It's all about people and it's all about service and that's old-fashioned hospitality and hoteliers really.  So, we can put some of those things in place, it's not difficult.
Walker
I'm wondering how the visually impaired guests feel about staying in a specialist hotel like this one.  Isn't it just segregation?  Andrew, who's just had his dinner in the restaurant and Betty, in the bar, think definitely not.
Andrew
Yes, it's a different experience, it's definitely got that more specialist feel to it but then with a mainstream hotel you're constantly worried can you cope, that barrier's removed here.
Betty
Each to his own and sometimes you just want to be able to relax and know that the people are looking out for you and also you can meet other visually impaired people.  I have had good conversations with sighted people too.  Some people like mainstream and some people like specialised.
Noreena
My name is Noreena and I'm totally blind and I have a guide dog called Willow and I've been coming to the Cliffden Hotel for over 20 odd years, about a year after, when it first opened, when it was owned by Guide Dogs.
Walker
How did you feel when you heard that the hotel was up for sale?
Noreena
I have got to say very concerned, very worried, wondering would we be able to come down here again.  And I know that they're going to make changes, that changes have got to be made, but I got an email last week confirming that the takeover was going to be as from, I believe, today and it was good news.  I don't feel as though you're going in to say a home for blind and partially sighted people, you don't get that kind of feeling.  To me it is just like an ordinary hotel, it's just that it caters for visually impaired and blind guests.
White
Noreena, ending Tom Walker's report.
And in that report, we heard some pretty enthusiastic backing for the special hotel idea.  It's not everybody's cup of tea though, I suppose by definition if people have gone there they probably like the idea.  But we do know that other people don't like them as much.  We remain interested in your views on the pros and cons of special holiday provision.
The truth is that holidays can be quite stressful for us.  Coping with what life throws at us depends particularly if you're visually impaired on familiarity, knowing where stuff is, being able to put your hand on things quickly, knowing your surroundings.  On holiday, of course, you lose all that.  So, we thought it would be helpful to pull together some ideas about how to minimise the aggravation of being in an unfamiliar place, supposedly enjoying yourself.
Chris and Mike McMillan have been dealing with that as a visually impaired married couple for more than 40 years now, so they ought to know a thing or two about it.  We've invited them to deliver a little masterclass on how they get the best out of their holidays.
I spoke to them a little earlier and I asked Chris, first of all, about her take on special hotels.
Chris McMillan
I think it's a great idea and I've been hearing about it from many friends over many years but I've never been myself.
White
And can I ask you why you haven't been given that you holiday together, you're both visually impaired, what put you off?
Chris McMillan
I think it was partly having other ways of having holidays because for many years we were able to stay with family in a holiday environment.
White
And Mike, are you attracted to that kind of idea, or do you prefer, what you might call, an integrated holiday?
Mike McMillan
My concern would be that is there enough support, enough trade, for visually handicapped to keep the hotels viable?  If there isn't, would the concentration on helping VI disappear?
White
So, are the criteria that you would look for, things that you would check in advance?
Chris McMillan
Yes, obviously we always make sure that the guide dog contingent have their spend pen.  We've always gone to cities where somebody lives or is involved in.  So, they know what the city has got to offer and then we know what each other might like to go and do.  And whoever lives most locally organises it all.  So, it's a team effort, sort of half a dozen people usually know the city concerned.
White
Because I guess that's the point, you can waste an awful lot of time when you get somewhere, can't you, actually finding out really basic things like public transport for instance?
Chris McMillan
Yes, when we go on holiday together I spend a lot of time organising the public transport side of things, because that's my thing.  It's easier now you've got the internet but for those who haven't got the internet it must be a real headache because you've got to ring up the national coach people or the railways and you've got to go and explain what it is you want to do and all that sort of thing.  I can't actually remember how I did it, I must have got hold of lots of paper copies and poured over them for hours but I'm lucky I've got enough sight to do that.
White
I said at the beginning, one of the big problems was we are so used to having familiar surroundings and knowing where stuff is and that's something you lose when you go on holiday, you're going to be at a strange place for a short time.  Have you got methods of kind of familiarising yourself with an area?
Mike McMillan
I've found that going to a hotel, the first important matters are, access and I don't mean physical access, I mean in the case of are there lifts, do they take you to the floor, where's the emergency exit and is there a concierge or whatever if you're stuck – so some sort of receptionist is a boon.  But if you just walk in and it just has arrows, which you may or may not be able to read, that's a little unfriendly.
White
Some of the other things that you might need – I mean I've heard people, for example, put an elastic band on your hotel door.  I mean when you walk down a hotel corridor it's featureless, isn't it, you know, what do you do – do you count the steps?
Mike McMillan
Well by speaking to the hotel management before you book and explaining you'd like somewhere that's accessible I think it's an idea to ask for either the room next to the lift or at the far end of the corridor, something which is distinctive.  Therefore, you can find that much more readily than somewhere that's third corridor along and halfway down on the left-hand side.
Chris McMillan
I physically count door numbers when I'm in the hotels and I do it very slowly.  And once I've done it once or twice and I've noted how many doors I have to go through and little things like that.  But I'm lucky I've got enough sight to do all this sort of thing.  I'm a bit haphazard, I probably would forget the elastic band and of course I have heard that the elastic bands get removed by helpful staff.
White
Of course, some people would argue – I don't want to do anything special, I go in, I adapt as I go along, I will take what I find and I'll deal with it.  Do you understand that kind of cavalier attitude?
Chris McMillan
Yes, I do.  I'm just a little bit too anxious to be doing that.
Mike McMillan
And me.
Chris McMillan
So – and also if you're with a group of friends you're looking out for them as well and helping them.
White
I said that you'd got the problem of not actually having stuff around you, forgetting what, leaving what behind is a recipe for a holiday ruined?
Mike McMillan
Ah no, the BBC will be pleased to hear that you should take a radio with you.  If you're a great listener to the radio you may find the hotel has a facility on the television for sound channels but not always.  A little radio you can put in your pocket would be a worthwhile investment.
Chris McMillan
I never go anywhere without low vision aids, of which I have several.  So, the monocular would always be with me and at least one hand lens.  Because we both have visual impairments I might actually take two low vision aids, so that we can look at different things together.  But when you've got public transport you're a bit limited as to how much you can carry.
Mike McMillan
It is useful, when you're out in the street, if you wandering around a bit and getting some fresh air, you want to see where you are and if you've got some sort of guide map and it gives you the name of a street, with a monocular you can find where you are.  And without that, asking somebody else, you usually find that it's a visitor and they don't know.
White
So, one final tip each that you think is perhaps something that you should definitely do or make sure is done?
Chris McMillan
You take the essentials but then you find you can only carry the essentials for two people.  You take small hand lenses not large ones, for instance.  You both take your sun spectacles but you wouldn't take a second pair.
White
Just finally, if people have been listening recently to the programme, you'll know that Cheryl Gabriel, who recently produced her final programme, left us a parting gift.  She's calling it Cheryl's List, indeed it's the kind of things – the benefits – that are out there which are particularly helpful and which often people don't know about.  We're inviting contributors and guests to add to that list as they go along.  Would you like to nominate something each?  Mike?
Mike McMillan
Right, we went to Beamish a couple of years ago and they, in common with many other places now, do offer concessionary tickets.  So, don't be shy, when you get to the ticket barrier or the machine explain that one or both of you are visually handicapped or want a guide and you will get a reduction and it's well worth doing.
White
And Chris, what about you?
Chris McMillan
Mine is to visit your local library and find out what concessions are available for the visually impaired.  Mine included having my card stamped discretely so that the staff knew to stamp my book with an extra-large stamp or write in large clear letters.  They also do issue audio books on my local council system for free, rather than paying the hire charges.
White
So, they would be particularly for visually impaired people?
Chris McMillan
Yes, yes.
Mike McMillan
And if I can slip in a supplementary but a very important one, if you're newly blind, visually handicapped, ask your bank about large print statements.  They're also available in braille.
White
Mike and Chris McMillan, thanks very much.  Enjoy your next holiday and take all your own advice. 
That's it for today.  We welcome your views on anything in the programme, you can call our action line for 24 hours after it finishes, on 0800 044 044.  If you'd like us to be able to call you back do leave us a contact number.  You can also email intouch@bbc.co.uk where you can click on contact us on our website, from where you can also download tonight's and other editions of In Touch.  From me, Peter White, producer Kevin Core and the team, goodbye.