Main content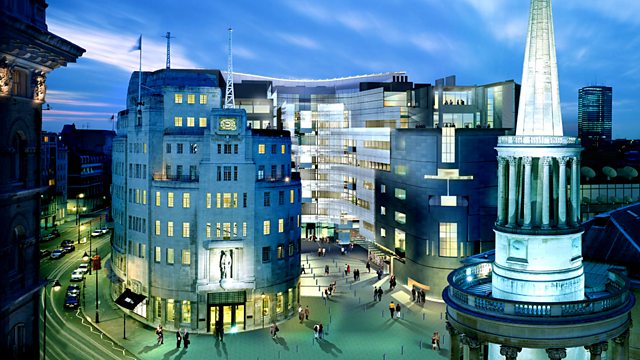 Bank Holiday BH
The Sunday morning magazine programme with Britain's best newspaper review. Presented by Paddy O'Connell.
A bank holiday special - sounds from the beach, a perfect summer drinks recipe, Marx in a minute and a new melody for the Sainsburys' boss.
A review of the newspapers with John O'Farrell, Catherine Shuttleworth and Andrew Hunter-Murray.
Alice Lascelle's recipe for: Jasmine, sherbet and tequila punch
This refreshing, fragrant punch is equally delicious with or without tequila.
SERVES 8:
400ml lemon sherbet*
600ml chilled, cold-infused jasmine tea**
40ml ginger cordial eg Belvoir
200ml chilled soda water
200ml blanco tequila eg Ocho or Tapatio (optional)
To garnish: mint sprigs, cucumber wheels, lemon wheels
Method: 1hr before you want to make the punch, prepare the jasmine tea and the sherbet. Then combine all the ingredients in a punch bowl, add lots of ice, a mix of mint sprigs, cucumber wheels and lemon wheels and serve in chunky rocks glasses over ice. This recipe works with or without tequila - if you want a bit more fire in the non-alcoholic version, add a splash more ginger cordial.
* To make 500ml lemon sherbet:
Combine 150g caster sugar with the grated zest and juice of 10 lemons (throw in the juice - but not the zest - of a couple of limes, too, if you've got them). Mix until all the sugar is dissolved.
** To make 1 litre jasmine tea:
Put 3 jasmine tea bags in 1 litre of cold water and leave to infuse for an hour in the fridge. (Cold-infusing like this results in a much more delicate, complex flavour than brewing with hot water). You want the tea to be a bit stronger than you might normally drink it.
Alice Lascelles writes about drinks for the Financial Times and is the author of Ten Cocktails: The Art of Convivial Drinking (Saltyard). @alicelascelles.
Guy Garvey wants you to record interviews with your relatives