Main content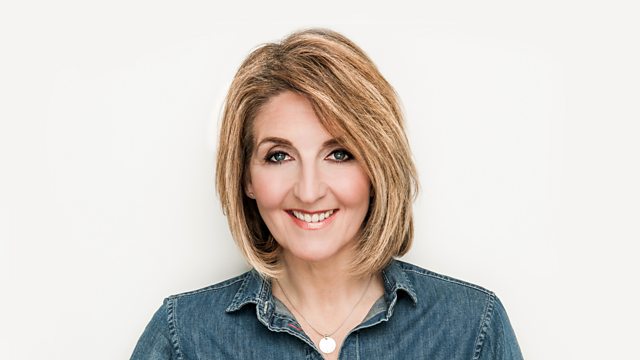 Would you take a drug to cure baldness or hair loss?
Kaye gets to the heart of the stories making the news, offering the listeners the opportunity to have their say. Would you take a drug to cure baldness or hair loss?
A potential new cure for baldness has been discovered using a drug originally intended to treat osteoporosis. Project leader Dr Nathan Hawkshaw, from the University of Manchester, said it could "make a real difference to people who suffer from hair loss".
Would you take a drug to cure baldness or hair loss?
Also on the show...
PROSTATE CANCER
The two brothers and their dad who are all fighting prostate cancer. We'll speak to Eddy Gemmell from Ayrshire about how his family are facing their diagnosis. Dr Iain Frame is the Director of Research at Prostate Cancer UK.
MR SEXIST
The Mr Men and Little Miss series have been criticised for reinforcing gender stereotypes - how sexist is your child's bedtime reading list? Sadia Khan is a new mum and child psychologist, Linda Strachan is a Children's author and Chair of Society of authors in Scotland and James Lavery is a Literary Expert.
CAT'S WEE DAY OOT
On this week's wee day oot, Travel Writer Cat Harvey is taking us to Kelso.
MENTAL HEALTH AND THE OUTDOORS
Could a spot of forest bathing could improve your mental health? Multi-media Journalist and outdoor enthusiast Richard Baynes visits the Wild Ways Well in Cumbernauld. Paul Barclay is a senior project advisor for The Conservation Volunteers and Catlin Keddie is Scotland's only certified Forest Therapy Guide.
SEAGULLS
Love them or loathe them - are seagulls misunderstood? A PhD student at St Andrews University thinks that junk food be making Aberdeen seagulls more aggressive.
COCAINE
According to a worldwide survey, drug users in Scotland consume the most cocaine in a single session. Researchers, who quizzed 15,000 cocaine users, said the drug can be delivered "more quickly than a pizza" in Glasgow. Who are the cocaine users in Scotland?
Last on

Broadcast

BBC Radio Scotland News and Current Affairs Programmes