Main content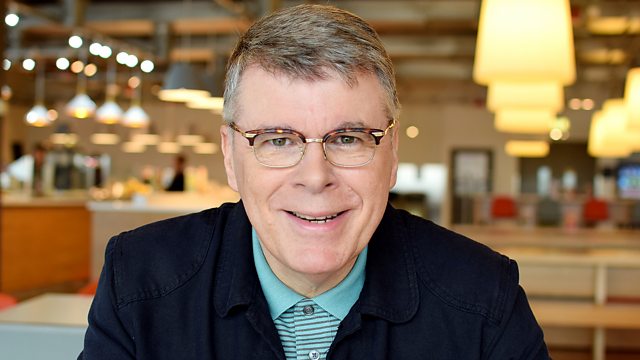 11/05/2018
'S iad aoighean na seachdain-sa, Peigi Imlach agus a bràthair Peadar Dòmhnallach à Uibhist a Deas. This week's guests are Peggy Imlach and her brother Peter MacDonald, South Uist.
Dà uair a thìde de cheòl air leth agus còmhradh inntinneach cuide ri Iain Mac 'ille Mhìcheil, a' craoladh beò à stiùdio a' BhBC ann an Glaschu. Bidh Iain a' cur fàilte an t-seachdain-sa air Peigi Imlach agus a bràthair, Peadar Dòmhnallach. Chaidh an togail ann an Loch Aineort, Uibhist a Deas ged a tha iad le chèile air a bhith a' tàmh air tìr-mòr fad iomadh bliadhna a-nis. Bha Peigi na banaltram sa bhaile mhòr, agus Peadar na thogalaiche ann an Geàrrloch, mus do leig iad dhiubh an dreuchdan.
Am measg gach cuspair còmhraidh a bhitheas aca, bìdh eachdraidh-beatha an athar - "Dòmhnall Ghilleasbuig Sorcha" - a chaidh fhoillseachadh ann an 2016 san leabhar, From Small Lochs to Great Lakes. Cluinnidh sinn cuideachd ceithir roghainnean ciùil eatorra. Agus mar is àbhaist, bìth measgachadh math de sheinneadairean is còmhlain aig Mac ílle Mhìcheil fhèin dhuinn. Tha iad sin uile air an taghadh eadar Americana, folk, ceòl Ceilteach is Country & Western, le seann òrain agus feadhainn a tha buileach ùr air an clàradh.
Two hours of chat and music with John Carmichael broadcasting LIVE from the BBC studios in Glasgow. John welcomes Peggy Imlach and her brother Peter Macdonald who hail from South Uist. Peggy was a nurse while Peter spent is working days as a builder. Amongst the chat, they will reveal the history of their father Donald who was featured in the book from Small Lochs to great Lakes published in 2016.
they will also reveal their favourite pieces of music while John's own playlist will an exceptional array of music including Americana, folk, Celtic and country and western. Stand by for some old classics and newly released songs.
Last on
Music Played
Battlefield Band

In and Out the Harbour / The Top Tier / Sleepy Maggie / Molly Rankin

Mark Knopfler

&

Emmylou Harris

Belle Starr

John Denver

Take Me Home, Country Roads

Greatest Hits.
Digimode.
18.

Tami Neilson

Whiskey & Kisses

DONALD MACDONALD

Oran Mhallaig

Dolly Parton

Don''t Think Twice

Tormod MacArthur & Na Seoid

A' Mhairi Bhoidheach

Marty Stuart

Air Mail Special

Way Out West.
Superlatone.
9.

MacLean, Archie

An Cluinn Thu Mi Mo Nighean Donn

Gaelic Music Archive RNG Vol 76.
20.

Joan Baez

When You Hear Them Cuckoos Hollerin'

Stan Rogers

Make and Break Harbour

Kathleen MacInnes

Oran Dhomhnaill Phadraig Iagain (Song For Donald Peter)

Og-Mhadainn Shamhraidh (Summer Dawn).
Greentrax Records.
13.

Andy Williams

Can't Help Falling In Love

The Best Of Andy Williams.
Dino.

Nanci Griffith

&

Guy Clark

Do Re Mi

Jenna Reid

Bethany's Waltz
Peadar Dòmhnallach, Peigi Imlach agus Iain Mac''illeMhìcheil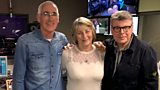 Broadcast