Main content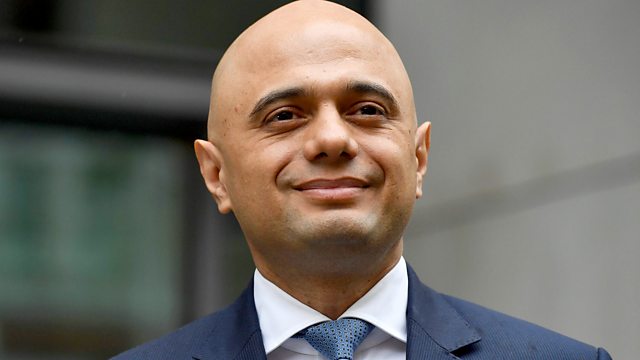 Sajid Javid
He's the first British Asian to be made home secretary, but who is Sajid Javid? Mark Coles charts his rise from a flat above his dad's shop to banking wealth and now high office.
Born in Rochdale to Pakistani parents, the new Home Secretary Sajid Javid had a modest start in life. His father worked as a bus driver before moving to Bristol to open a women's clothes shop - the family of seven squeezing into a two-bed flat above it.
Despite these humble beginnings, Javid quickly achieved success, wealth and power. After studying at Exeter University, where he gained a reputation as a committed Thatcherite, he became an investment banker and a multi-millionaire. Javid then moved into politics, becoming a Minister in just four years.
His journey to the top of British politics has not always been smooth - as Business Secretary he was criticised for appearing to be caught unawares by Tata Steel's plans to close its Port Talbot plant at the cost of thousands of jobs.
He now faces his biggest challenge yet as, in the wake of the Windrush controversy, he takes over a Home Office that has been accused of institutional racism.
Mark Coles speaks to friends, colleagues and opponents to find out more about this driven high-flyer.
Producers: Arlene Gregorius and Diane Richardson
Editor: Helen Grady.