Main content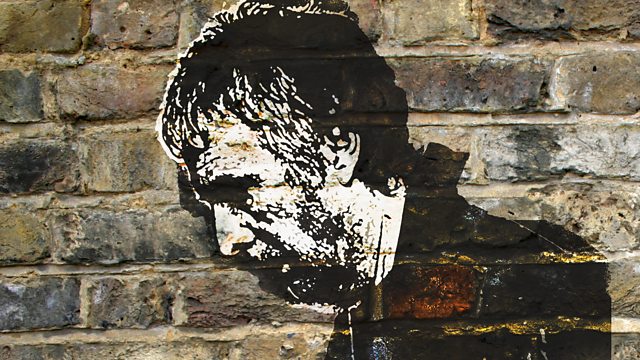 Das Kapital
Dramatised by Sarah Woods. 200 years since Karl Marx was born, this dramatisation imagines what he would make of our 21st-century global economy. Starring David Threlfall.
By Karl Marx
Dramatised by Sarah Woods
Starring David Threlfall
200 years since the birth of Karl Marx, this dramatization of his iconic work imagines what he would make of our 21st Century global economy. Sarah Woods updates the book to the present day and weaves its themes into a story. And, as with the book, the story begins with 'the commodity'.
"The commodity is, in the first place, an object outside us, a thing that by its properties satisfies human needs of whatever kind."
This is the story of the ultimate commodity: The smartphone. Today, at least half of the adult population owns one and by 2020 it's estimated around 70 per cent will - that's 6.1 billion people. It's a story that takes us from the cobalt mines of Africa to the tech firms of the UK. And what Marx's analysis reveals, is that the objects we each carry in our pockets aren't in fact phones at all...
Marx is a figure who divides opinion, but Das Kapital is one of the most influential books of the modern world. It informed and inspired a political movement that shaped the 20th Century and remains a key text in the study of modern economics. It's one of the few books that can claim to have changed the world.
Directed by James Robinson
A BBC Cymru Wales Production
The Writer
Sarah Woods works in collaboration with scientists, academics and charities to communicate current issues through innovative drama. For BBC Radio, she has written over thirty plays, series, adaptations and drama-documentaries. Recent Radio 4 projects range from a drama about our relationship with water (The State of Water) to a love story about the flu virus (My Life with Flu). Her most recent play for Radio 4 - Borderland - imagined a future UK, divided by borders. It won the Tinniswood Award for Best Audio Drama script at this year's BBC Audio Drama Awards.
Last on

Credits
| Role | Contributor |
| --- | --- |
| Karl Marx | David Threlfall |
| Richard Harvey | David Threlfall |
| Sasha | Kimberley Nixon |
| Delphin | JP Oppong |
| Nathan | Peter Bankole |
| Peter | Samuel James |
| Jacob | Sam Swainsbury |
| Trader | Patrice Naiambana |
| Joanne | Claire Cage |
| Director | James Robinson |
| Author | Karl Marx |
| Adaptor | Sarah Woods |
Broadcasts