Main content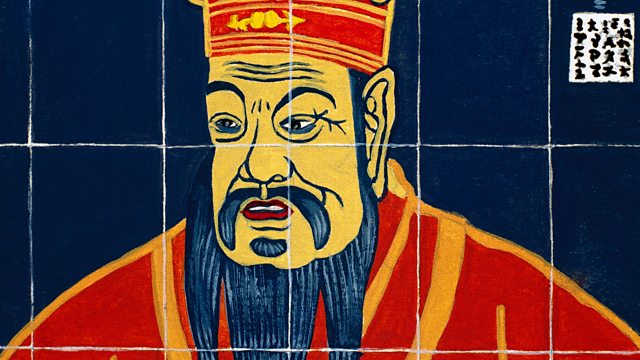 Omnibus 1
Professor Rana Mitter presents the first five audio portraits of figures who have shaped the arc of Chinese history.
An omnibus edition of Professor Rana Mitter's audio portraits of figures who have shaped the arc of Chinese history. He starts with Wu Zetian, the only woman in two thousand years of imperial history ever to sit on China's throne as ruler in her own right. His second subject is a couple: leader Chiang Kai-shek and his wife Soong Meiling who dominated Chinese politics and were two of the most prominent non-westerners on the world scene for much of the early twentieth century. Millions of Chinese speak the words of translator and Buddhist monk Kumarajiva every day. Far fewer have any idea that he is the man who translated key Buddhist texts from Sanskrit into Chinese. Even if his name has faded, Professor Mitter says his achievement is very much part of the contemporary Chinese religious scene. Matteo Ricci was an Italian Jesuit priest who used geometry to bring together the intellectual worlds of Renaissance Europe and Ming dynasty China. Professor Mitter ends this programme with a portrait of Ding Ling, arguably China's greatest woman writer. Purged as a right-wing deviator in Mao's China with her fiction and essays banned, she was rehabilitated in later life.
Presenter: Rana Mitter
Producer: Ben Crighton
Researcher: Elizabeth Smith Rosser.
Podcast
Series of essays exploring Chinese history through the life stories of key personalities.