Main content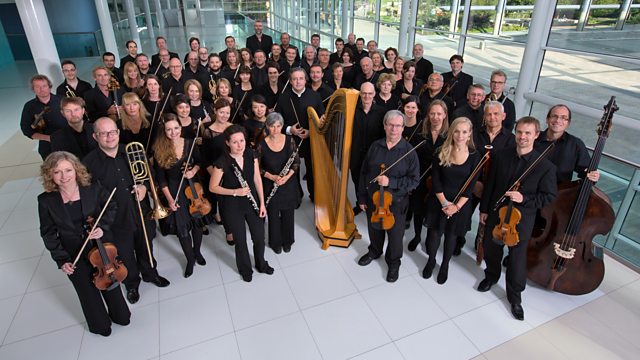 BBC Philharmonic
The BBC Philharmonic and Leonard Elschenbroich give the premiere of Mark Simpson's Cello Concerto in a programme which also includes music by Richard Strauss and Shostakovich.
From the Bridgewater Hall in Manchester
Presented by Tom Redmond
Strauss: Tod und Verklärung
Mark Simpson: Cello Concerto (world premiere)
Music Interval
Shostakovich: Symphony No.1
Leonard Elschenbroich (cello)
BBC Philharmonic
Clemens Schuldt (conductor)
Mark Simpson has been Composer in Association of the BBC Philharmonic since 2015 and tonight's concert gives us the opportunity to hear the world premiere of his most recent work, his Cello Concerto, commissioned for the BBC Philharmonic and a virtuoso favourite of the orchestra, Leonard Elschenbroich. Pieces written by other composers in their youth feature in the rest of the programme. Strauss's 'Tod und Verklärung' is a graphic portrayal of the death of an artist, a work which seems even more remarkable as he was a mere twenty-five when he composed it. He spoke of the tone poem in a letter to a friend, "The hour of death approaches, the soul leaves the body in order to find gloriously achieved in everlasting space those things which could not be fulfilled here below." Shostakovich wrote his First Symphony as his graduation piece from the Leningrad Conservatory and the piece quickly gained worldwide recognition. It is amazing that his unique, distinctive musical personality and a great emotional depth ring through this work, written when he was nineteen.