Main content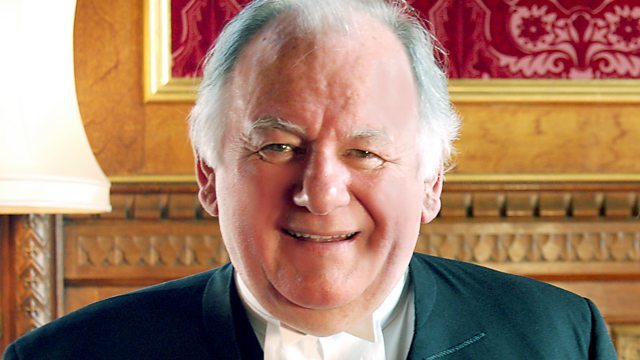 Lord Martin of Springburn, Gustav Born, Valerie Riches, Caroline Brown, Michael Anderson
Matthew Bannister on former House of Commons Speaker Lord Martin, musician Caroline Brown, campaigner Valerie Riches, pharmacologist Gustav Born and film director Michael Anderson.
Matthew Bannister on
Lord Martin of Springburn: the former House of Commons speaker Michael Martin. He resigned after MPs lost confidence in his handling of the row over their expenses.
Caroline Brown, the cellist who founded the Hanover Band to perform the works of Beethoven, Haydn and Schubert on period instruments.
Valerie Riches, who campaigned for traditional family values and against abortion.
Gustav Born, the pharmacologist who made significant discoveries about blood clotting.
Michael Anderson, the prolific film director best known for making The Dam Busters.
Producer: Neil George.
Lord Martin of Springburn
Born 3 July 1945; died 29 April 2018 aged 72.
Matthew spoke to Brian Taylor, BBC Scotland's Political Editor.
Gustav Born
Born 29 July 1921; died 16 April 2018 aged 97.
Last Word spoke to Mark Damazer, Master of St Peter's College, Oxford and former Radio 4 Controller; and Gustav's daughter Georgina Born.
Valerie Riches
Born August 8 1924, died April 12 2018 aged 93.
Last Word spoke to Mary Russell a long-time supporter and spokesman for Family Education Trust
Caroline Brown
Born July 9 1953; died 5 February 2018 aged 64
Matthew spoke to Lord Black of Brentwood chairman of the Royal College of Music and former Chairman of the Hanover Band and Stephen Neiman – husband and general manager of the Hanover Band
Michael Anderson
Born 30 January 1920; died 25 April 2018 aged 98.
Last Word spoke to Ian Christie - Professor of Film and Media History at Birkbeck's Department of Film, Media and Cultural Studies.