Main content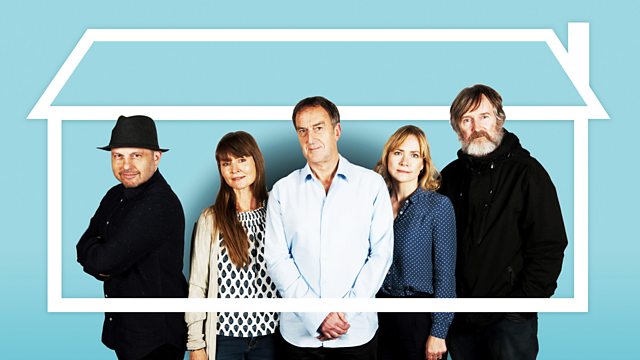 Wild night-time noises from upstairs keep Mitch and Will awake. But who's making the noises and how do you broach such an intimate subject anyway? Stars Angus Deayton.
A sitcom, written by Moray Hunter and starring Angus Deayton, about five single, middle aged neighbours living in flats in a converted house in North London.
Mitch (Angus Deayton) is a widower and part-time therapist who is looking to put his life back together now that he is single and living - supposedly temporarily - with Will (Pearce Quigley), his younger, more volatile and unhappily divorced half-brother.
Elsewhere in the building are schoolteacher Ellie (Abigail Cruttenden) who is shy, nervous and desperately missing her ex-boyfriend, as well as overly honest, frustrated actress Louisa (Kate Isitt), and socially inept IT nerd Morris (Bennett Arron).
In Not Listening But Hearing, Will and Mitch's sleep is disturbed by some frankly outrageous noises coming from upstairs, which leads to an extremely awkward conversation with Louisa, who is in a new relationship. Ellie has had her Miro print re-framed - she likes the new frame but is now worried it's not exactly the same print. And Morris is on jury duty which, to him, is basically a great chance to meet single women.
It's a busy week all round.
An Absolutely production for BBC Radio 4.
Credits
| Role | Contributor |
| --- | --- |
| Mitch | Angus Deayton |
| Ellie | Abigail Cruttenden |
| Will | Pearce Quigley |
| Louisa | Kate Isitt |
| Morris | Bennett Arron |
| Luke | Roger May |
| Writer | Moray Hunter |