Main content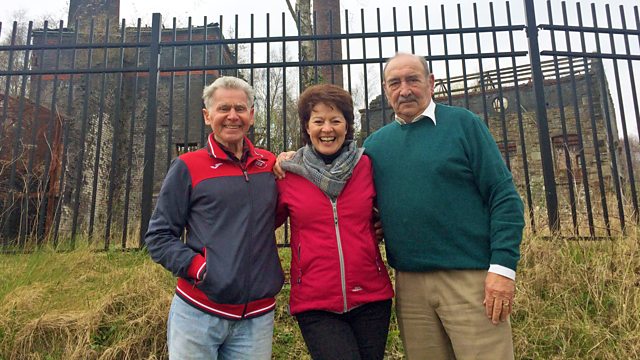 Swansea Copper and Choir
Copper from Swansea fuelled the industrial revolution. As the 'Man Engine' visits to celebrate that past Helen Mark explores how heavy industry shaped the place and its people.
Helen Mark explores the site of the former Copperworks near Swansea. As the huge mechanical puppet 'The Man Engine' visits to celebrate that great history of innovation and industry we look at how the geology of Wales has shaped its landscape but also its culture.
Professor Daniel Williams tells Helen about how heavy industry here had a global impact and how it continues to influence Welsh culture. Perhaps the best example of this is that iconic sound of the Welsh Male Voice Choir, many formed around the mines and associated industry and were of necessity all male.
Today that distinctive sound remains even though the mines and copperworks have closed and we hear from Huw Roberts of the Morriston Male Voice Choir about why it is important that this sound remains part of Swansea's culture.
Doug Evans and Ray Trotman, former workers at the Copperworks take us on a tour of the site to tell us about why song was so important to them and what they feel about the remains of industry we can see today.
Geoff Dendle wants to see the site preserved as testament to the huge contribution Swansea made to global industrialisation and Will Coleman explains why his 'Man Engine' celebrates that huge endeavour but also recognises the great human cost which mining and heavy industry had on the landscape and the people here.
Podcast
Countryside magazine featuring the people and wildlife that shape the landscape of Britain