Main content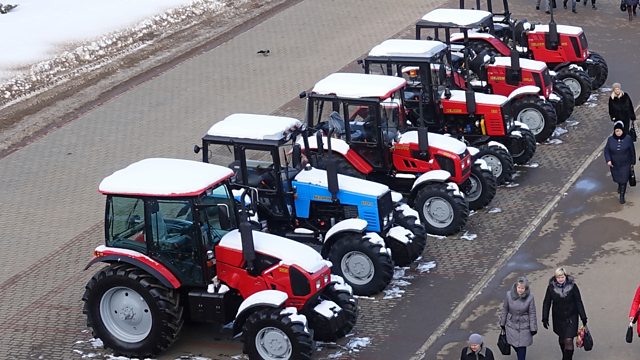 The Belarus Tractor Factory
Lucy Ash visits a Soviet-era business in Minsk to discover why it is such a successful global business and how it treats its workers.
One in ten tractors in the world is made in Belarus. You can find them ploughing furrows and shifting snow in the US, Canada, Pakistan, Thailand...and on the farms of Somerset...At the heart of this big wheeled empire is the Minsk Tractor Works. Impossible to visit until recently, the MTW is opening its doors as part of a new country wide charm offensive. Belarus, long famous for secretiveness and isolation, has relaxed its visa regime since January 2018, and is rebranding itself as a dynamic hub for business and tourism.
Stalin founded the tractor works in 1946 as part of a colossal effort to feed a famished Soviet Union after World War 2. It developed as a cradle-to-grave complex, with its own apartment blocks, holiday camps, hospitals, Palace of Culture, and even water bottling plant. Generations of loyal Belarusians have lived and died knowing no other job.
The IMF and World Bank advisers wrote off such complexes as wasteful when they came to help implement shock therapy privatization in the 1990s.
But MTW is still there. Its 18,000 employees still live in a MTW world - with regular, if modest, pay packets. It's as though the communist-era model has been kept in the freezer to emerge a generation later. For Crossing Continents, Lucy Ash meets the workers and their families who still live and work much in the way their grandparents did. She wonders if the MTW is a preposterous dinosaur or a socially responsible business model, fit for the 21st century.
Presenter: Lucy Ash
Producer: Monica Whitlock.
How much do you know about these much-loved, barn-dwelling vehicles? Take the quiz!